Update
Great news, the Kentucky legislative session ended and the ag-gag bill, H.B. 222, did not pass!
 
---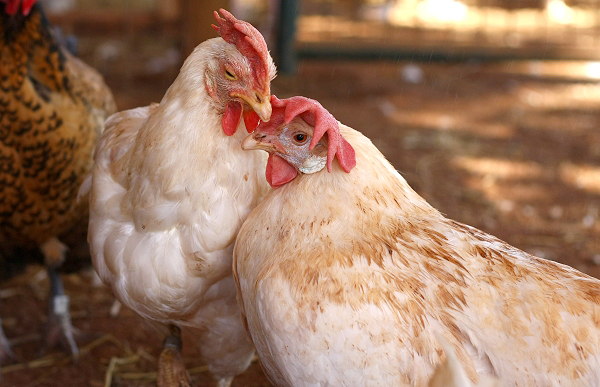 Dear Kentucky Humanitarian,
The industrial agricultural lobby and their friends in the Kentucky legislature had the audacity to sneak an ag-gag provision into a bill originally aimed at protecting animals.
The surreptitiously added language makes it illegal for a person to record images and sounds of animal cruelty at agriculture operations throughout the state. The aim of this provision is to draw a veil of secrecy around animal abuse on industrial farms. Rather than punish acts of extreme cruelty or serious food safety violations, H.B. 222 would instead attack the whistleblower.
Undercover investigations are an important tool used to protect animals and expose wrongdoers; not only do they help ensure animals are treated properly, they also work to safeguard a healthy food system and proper treatment of workers in factory farms.
The Kentucky legislature should be advocating for animals, workers, and family farmers who don't cut corners, not enabling the industry to cover-up its abuses.
What You Can Do
Please call or write your state legislators and Governor Beshear today and urge them to oppose H.B. 222. To identify your legislators and their contact information, click here (once you click on the link, enter your address and click "Go" to find the Kentucky state senator and representative for your district). You can say: "I am a constituent, and I'm calling to ask you to oppose the ag-gag provision in H.B. 222 because it could harm animals, public safety, and workers alike."
After making your phone call, you can take the additional step of sending a follow-up email message to your state legislators and Governor Beshear. Please hurry in making your calls and sending letters—the legislative session is almost over!
Also, be sure to share our "Dear Humanitarian" eAlert with family, friends and co-workers, and encourage them to contact their legislators as well. As always, thank you very much for your dedication to protecting animals!
Sincerely,
Dena Jones
Farm Animal Program Manager
P.S. Follow us on Facebook and Twitter for updates on the action above and other important animal protection news.