Update
Unfortunately, Governor Otter signed ag-gag bill S.1337 into law. We are disappointed with the governor's decision but it will not stop us from working to protect farm animals in the state. Thank you for trying to stop this bill and for your tireless work for animals.
---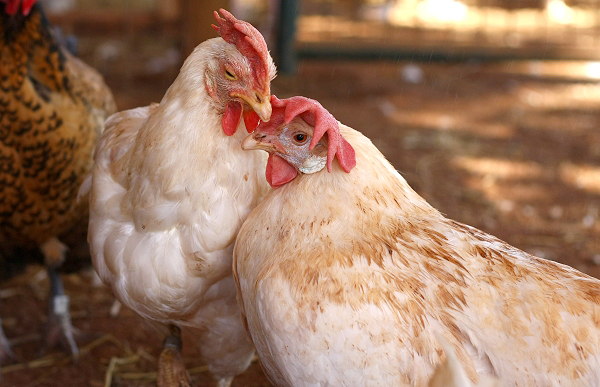 Dear Idaho Humanitarian,
Photos and video footage depicting farm animal cruelty have time and again shown us the vital role that such documentation can play in the protection of animals. In Idaho, an investigator filmed employees at one of the largest dairies in the country dragging and beating cows. The investigator helped stop these cruel practices while also giving us a window into the hidden abuses that take place on factory farms.
The Idaho legislature, however, rather than working to stop animal abuse and make agricultural operations more transparent, passed an anti-whistleblower bill to keep such abuse away from public eyes. The bill, S1337, makes it a crime to videotape or photograph the conduct of workers at an "agricultural production facility." If found guilty of this crime, a person who exposes extreme abuse could spend up to one year in prison, pay up to $5,000, or both.
Individuals who document such cruelty not only help ensure animals are treated properly, they also help safeguard a healthy food system and proper treatment of workers in factory farms. They should be valued, not penalized.
What You Can Do
S1337 passed the legislature and is awaiting the governor's signature.
Please call Governor Otter today and urge him to veto S1337. You can contact Governor Otter by calling 208-334-2100. You can say: "I am a constituent, and I'm calling to ask you to veto S1337 because it would criminalize whistleblowing and documenting animal cruelty."
Also, be sure to share our "Dear Humanitarian" eAlert with family, friends and co-workers in Idaho, and encourage them to contact Governor Otter as well. As always, thank you very much for your dedication to protecting animals!
Sincerely,
Dena Jones
Farm Animal Program Manager
P.S. Follow us on Facebook and Twitter for updates on the action above and other important animal protection news.