Action
No action needed at this time.
Update
Good news: Costco, one of the largest seafood retailers, announced that it has no intention of selling genetically engineered salmon in its stores! This announcement comes at the perfect time because the FDA recently approved GE salmon as the first GE animal for human consumption. Thank you to everyone who heard AWI's call and wrote to Costco asking the company to promise not to sell GE salmon!
---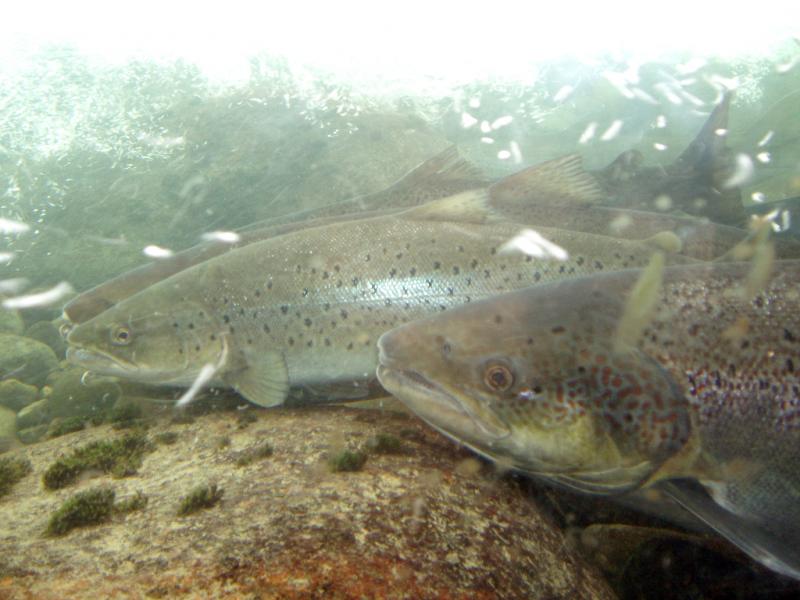 Dear Humanitarian,
AWI and our animal welfare and environmental partners are working to stop stores from selling genetically engineered (GE) seafood by getting them to sign the Pledge for GE-Free Seafood.
The Food & Drug Administration (FDA) is on its way to approving GE salmon and will likely not require it to be labeled as such. Major grocery store chains including Kroger, Safeway, Aldi, Whole Foods, Trader Joe's, Target, Giant Eagle, and H-E-B have already committed to not sell GE seafood. There are currently more than 9,000 stores across the United States that will refuse to sell GE seafood should it be approved.
Costco, one of the largest retailers of seafood in the United States, has not taken the GE-free seafood pledge, but it is about time it does! Signing the pledge and refusing to stock GE seafood will help consumers avoid confusion in the marketplace, and protect customers' right to information about the food they are purchasing for their families.
What You Can Do
Please let Costco know you do not want genetically engineered fish in its stores and ask the company to sign the Pledge for GE-Free Seafood.