Action
None needed at this time.
Update
December 21, 2016: The USDA's Office of Inspector General released a long-awaited report on its investigation of the US Meat Animal Research Center (USMARC). The report concluded that the USDA should improve its oversight of the facility and increase transparency. It recommended that the USDA "establish adequate policies, procedures, and processes related to oversight of animal welfare at USMARC." However, the report claims that the OIG found no evidence of systemic mistreatment of animals, and that the facility meets meat industry norms. This may be true, as some meat-industry standards are reprehensible. Still as Dr. James Keen, who worked at USMARC for over 20 years, points out in a New York Times article, even the industry should be appalled at the neglect of animals in the care of USMARC. AWI will monitor for changes based on the OIG report and will continue to pressure the USDA to make changes to improve its treatment of animals subject to research. 
---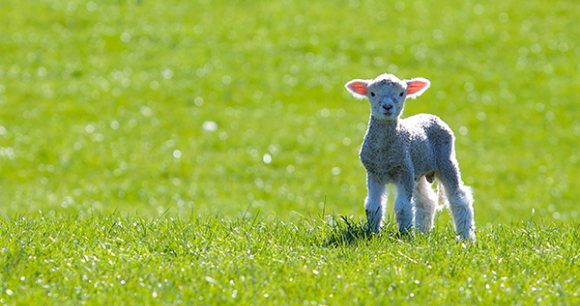 Dear Humanitarian,
Late last month, we wrote to you about the shocking New York Times exposé that detailed horrific examples of animal abuse at the US Meat Animal Research Center (MARC)—a government laboratory within the US Department of Agriculture's (USDA) Agricultural Research Service.
Cruel and callous experiments involving pigs, sheep, and cattle have been routinely conducted under the guise of research to improve profits for the factory farming industry. Newborn lambs have been left alone in fields to die from exposure; a young cow died from injuries after bulls were allowed to continuously mount her for hours; and at least 6,500 animals are known to have starved to death at this particular facility. These are only a small sampling of the known atrocities that have occurred there.
Unfortunately, although the USDA is responsible for enforcing the Animal Welfare Act, the Department seems unable to effectively manage its own research involving farm animals. While AWI commends Secretary of Agriculture Tom Vilsack for responding promptly to the New York Times story and subsequent public outcry by directing his staff to craft an updated animal welfare plan, it is clear that more concrete action is necessary.
Thanks in large part to the efforts of concerned citizens like you who made their voices heard, federal lawmakers also quickly took notice of what had occurred at MARC. Reps. Earl Blumenauer (D-OR), Mike Fitzpatrick (R-PA), Vern Buchanan (R-FL), and Louise Slaughter (D-NY) have introduced the Animal Welfare in Agriculture Research Endeavors (AWARE) Act (H.R. 746). Sens. Cory Booker (D-NJ) and Richard Blumenthal (D-CT) have introduced a companion bill in the Senate (S. 388). This much-needed legislation closes the loophole in the Animal Welfare Act that excludes farm animals used in agricultural research at federal facilities from basic animal welfare protections.
Since 2006, close to $200 million has been spent on the MARC facility alone. There may be as many as 40 other federal facilities doing similar work. Continuing to use taxpayer money to support animal abuse represents an egregious breach of the American public's trust.