Action
None needed at this time.
Update
We anticipate similar issues to arise in the 115th Congress and we will continue to monitor them.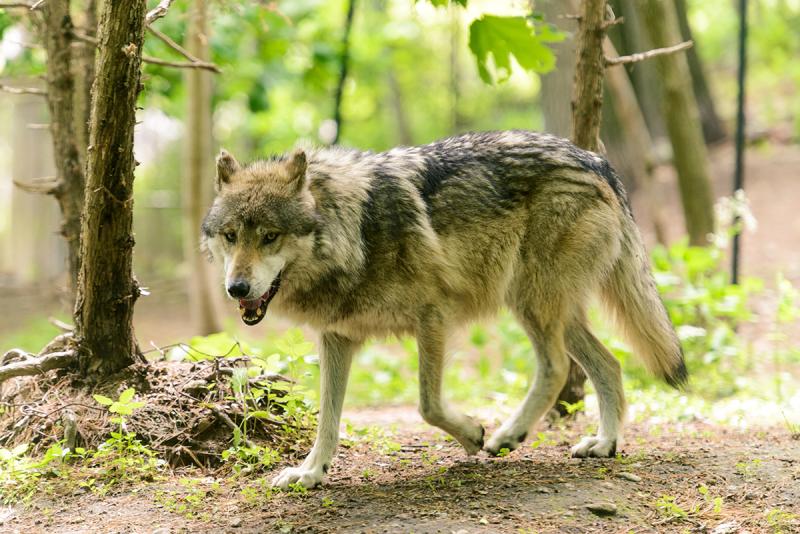 Dear Humanitarian,
With the end of the 114th Congress drawing near, we're asking activists to stand up for wildlife and the Endangered Species Act by calling the White House (202-456-1111) and urging President Obama to oppose anti-ESA provisions in year-end legislation.
The FY17 House-passed Interior appropriations bill alone includes harmful measures that would:
strip federal protections for all gray wolves in the lower 48 states, thereby subjecting these animals to increased hunting and trapping;
undermine recovery efforts for the critically endangered Mexican gray wolf, of which fewer than 100 remain in the wild;
block federal funding for both the threatened Preble's meadow jumping mouse and endangered New Mexico meadow jumping mouse under the ESA;
impede the US Fish and Wildlife Service's effort to monitor the illegal trade of certain marine species and combat wildlife trafficking;
ensure that vulnerable lesser prairie chickens—which have experienced a significant decline across their range—cannot be recovered; and
prevent the federal government from protecting native carnivores on millions of acres of Alaskan national wildlife refuges and national preserves from trapping, baiting, aerial gunning, and killing of mothers and their young at den sites.
What You Can Do:
The risk of policies like these becoming law is simply too great. Make a difference now by clicking the link above to call the White House or dialing 202-456-1111, and ask to leave a message for President Obama.

When you call, you don't need to say a lot—just let them know your name, where you're calling from, and this main message:

Hello. My name is [Full Name] from [City and State]. I respectfully request that President Obama reject all policy riders in year-end bills that undermine the Endangered Species Act and harm wildlife. I urge the president to veto extinction.
And feel free to add as many of the following points as you'd like:
Thank you for past statements by the Obama administration opposing ideological policy riders in spending legislation and other bills. I urge you to stay strong in opposing all anti-wildlife riders, including those that block protections for gray wolves.
Policy riders targeting particular imperiled species undermine not only the recovery of these species, but also the Endangered Species Act itself. The ESA is one of our most important environmental laws, supported by 90 percent of American voters. No law has been more important in preventing the extinction of wildlife.
The Endangered Species Act has proven to be an effective safety net for imperiled species. Ninety-eight percent of the wildlife species listed as threatened or endangered under the ESA survive. Without the protections afforded by the ESA, a number of species that are on the road to recovery would be gone. We should allow this critical law to continue to protect wildlife for future generations, not undermine it via unrelated spending legislation.