Update
The comment period for this action is now closed. To sign up for our eAlerts to receive news of current animal protection issues and how you can help, please visit http://bit.ly/PvTgE3.
 
---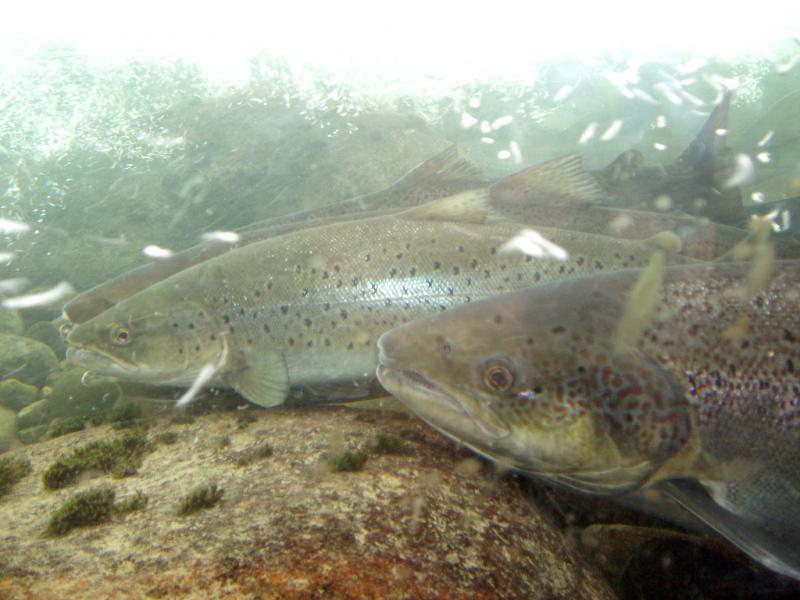 Dear Humanitarian,
The U.S. Food and Drug Administration (FDA) has moved one step closer to approving meat from genetically engineered animals. In December, the agency announced a "Finding of No Significant Impact" in its assessment of the controversial application by AquaBounty Technologies to market transgenic salmon in the United States.
Approval of the AquaBounty salmon application would represent the first genetically engineered (GE) animal for human consumption. If AquaBounty salmon is approved, meat from other GE animals—including pigs and cattle—will likely follow. The American public, which is strongly opposed to genetic modification of food animals, will be unable to identify and avoid GE products because there is no requirement that they be labeled as such when sold.
Consumer advocates point out that the human health impacts of eating GE fish are unknown, and environmentalists fear the potential damage to native populations from accidental release of GE fish. AquaBounty claims that its GE salmon grow bigger and faster, at twice the normal rate, but it doesn't publicize the fact that its experimental fish experience high rates of abnormalities and mortality. In considering the AquaBounty application, FDA has neglected to take the health and welfare of the salmon themselves into account.
Please help AWI send FDA a message that the AquaBounty application to market genetically engineered salmon in the United States should not be approved.
WHAT YOU CAN DO:
FDA is accepting public comments on its assessment of the controversial AquaBounty GE salmon until February 25. [UPDATE: The comment period is closed.] Please take a couple of minutes to write to FDA to encourage it not to approve any genetically engineered fish or meat. You can submit comments here by (1) filling out the required information (enter "Citizen" in the Organization Name box and select "Individual Consumer" for the Category), and (2) either entering your comments directly on the form or attaching a separate document.

To assist you, a sample comment is provided below. You may copy and paste our sample, but putting it in your own words will help give your comment more weight.

Sample Comment:
I urge the FDA not to approve GE salmon or any other genetically modified fish or meat. The long-term human health impacts of eating flesh from genetically engineered food animals are unknown. In the case of fish such as salmon, accidental release of transgenic animals could be devastating to wild populations, some of which are already endangered.
The approval process for AquaBounty salmon has not shown genetic engineering to be safe to the target animal species, as required by the New Animal Drug Application process. According to its application, AquaBounty engaged in "extensive culling" of deformed, diseased and dying fish before collecting the data to support its application. Even when using the healthiest fish, research data for AquaBounty salmon demonstrate a high rate of abnormalities and mortality of 50 percent or more in some cases.

Producing food by genetically engineering animals jeopardizes the welfare of the animals, has unknown impacts on human health, and is opposed by a vast majority of American consumers.
To submit by mail, send your comments to:
Division of Dockets Management (HFA-305)
Food and Drug Administration
5630 Fishers Lane, Room 1061
Rockville, MD 20852
You must include the following docket number on your mailed comments: FDA-2011-N-0899.
Please be sure to share our "Dear Humanitarian" eAlert with family, friends, and co-workers, and encourage them to submit comments, too. As always, thank you very much for your help!
Sincerely,
Dena Jones
Farm Animal Program Manager
P.S. Follow us on Facebook and Twitter for updates on the action above and other important animal protection news.