Action
None needed at this time.
Update
AWI continues to work for honest, accurate labels on meat and poultry products. Stay tuned for other ways you can help push the USDA to improve its label approval process.  
---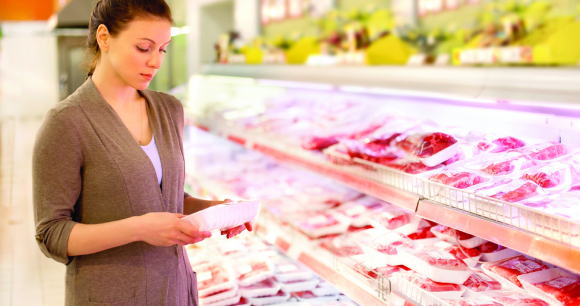 Dear Humanitarian,
The United States Department of Agriculture (USDA) is allowing meat and poultry companies to use animal welfare and sustainability label claims, like "humanely raised" and "sustainably farmed," on their products with little or no evidence to support the claims. How do we know this? AWI conducted a review of USDA files on label approvals for 25 claims appearing on the packages of meat and poultry products. What we discovered was truly disturbing.
USDA provided no evidence to support 80 percent (20 of 25) of the animal welfare and sustainability claims AWI reviewed. Of the five claims that were backed by some form of "proof," only two were substantiated by anything more than a brief statement by the producer. Yet, USDA approved every one of these labels, including the 20 that were not backed by any supporting evidence whatsoever. (Learn more by reading AWI's report Label Confusion.)
This is unacceptable. Lack of oversight allows for the use of intentionally deceptive labels—confusing consumers and harming high-welfare farmers who have earned the right to use these claims. Labels are supposed to be used to help consumers make educated purchasing decisions. But if USDA doesn't bother to monitor the claims, then consumers cannot trust the labels and are thwarted in their attempts to support high-welfare, sustainable farming. Meanwhile, companies using the misleading labels are given an unfair competitive advantage.
To help reduce the inadequacies of the current label approval process, AWI has submitted a rulemaking petition, requesting that USDA require independent third-party certification of humane and sustainable claims. And we need your help to ensure that the petition is granted.