Action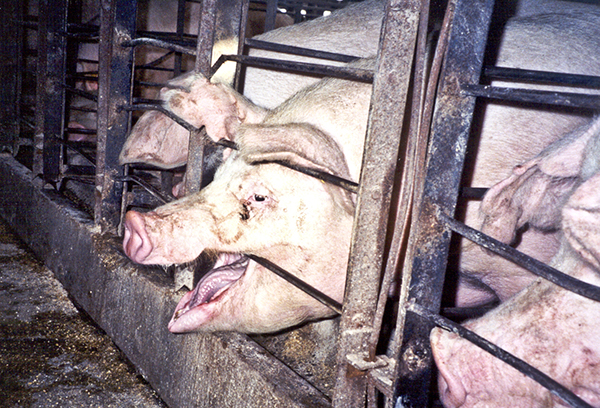 None needed at this time
Update
Governor Christie ignored the will of the New Jersey people and vetoed S. 998. This does not mean the fight is over—please stay tuned for more actions you can take to help pigs in New Jersey. We appreciate all you have done thus far, and we hope you will continue fighting for animals in the great state of New Jersey.


---
Dear Humanitarian,
By now you know that there is a battle raging in your state between animal advocates and agribusiness giants. The focus is whether or not pregnant pigs should be given enough room to turn around, stand up, and lie down. Governor Christie needs to hear from all compassionate New Jersey residents to press for this modest, but much-needed improvement for pigs! Please respectfully request that he sign S. 998 into law to make it illegal for pregnant pigs to be kept in cramped crates.
Governor Christie has until December 1 to sign the bill. He is being pressured by out-of-state pork producers to veto the bill. We need to encourage him not to put these out-of-state interests over the interests of New Jersey citizens. The mandate is clear: 93 percent of New Jerseyans, surveyed in a 2014 poll by Mason-Dixon Polling & Research, support legislation giving pregnant pigs the freedom to turn around, lie down, stand up, and fully extend their limbs.