Action
None needed at this time
Update
We anticipate reintroduction of this bill in the 114th congress.


---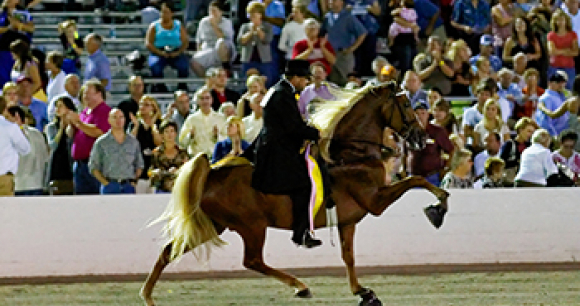 Dear Humanitarian,
In 1970 Congress enacted the Horse Protection Act (HPA) to make illegal the abusive practice of "soring," in which unscrupulous trainers deliberately inflict pain on Tennessee Walking Horses' hooves and legs to exaggerate their high-stepping gait, known as "Big Lick," and gain unfair competitive advantage at horse shows. Unfortunately those same trainers have continued to abuse horses and skirt the law because of various shortcomings in the Horse Protection Act and limited resources from the federal government towards enforcement.
The Prevent All Soring Tactics (PAST) Act (S. 1406/H.R. 1518) would finally remove these shortcomings by amending the Horse Protection Act, to end the industry's failed system of self-policing, ban the use of devices implicated in the practice of soring, strengthen penalties, and make other reforms needed to finally end this torture, including requiring meaningful USDA enforcement. This legislation already has the bipartisan support of more than 50 Senate co-sponsors and more than 260 House of Representatives co-sponsors.