Action
None needed at this time
Update
We anticipate reintroduction of this bill in the 114th congress in both the house and senate.


---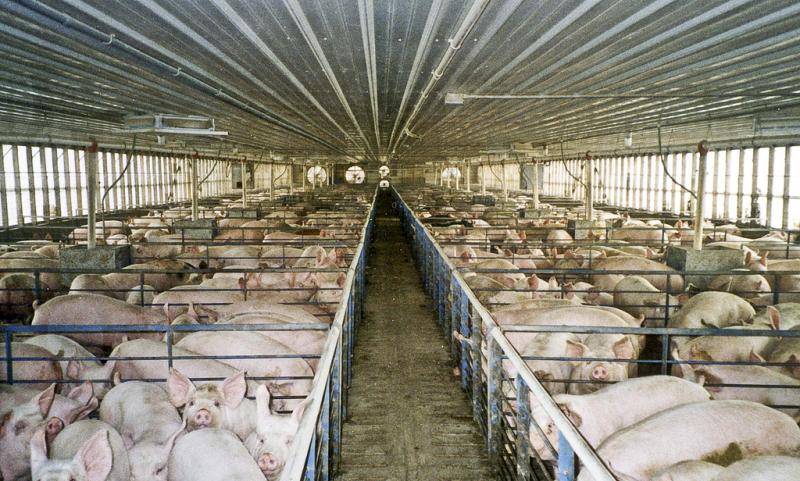 Dear Humanitarian,
Sen. Dianne Feinstein (D-CA) and cosponsors—Sens. Susan Collins (R-ME), Jack Reed (D-RI), Maria Cantwell (D-WA), Kirsten Gillibrand (D-NY), and Barbara Boxer (D-CA)—have introduced the Preventing Antibiotic Resistance Act (S. 1256), which would prohibit the non-therapeutic feeding of medically important antibiotics to livestock. This follows the efforts of Rep. Louise Slaughter (D-NY), who introduced similar legislation in the House in March with her Preservation of Antibiotics for Medical Treatment Act (H.R. 1150).
Nearly 80% of all antibiotics in this country are used on farm animals. This use is "sub-therapeutic," however—not designed to treat individual sick animals, but simply to promote growth and prevent the inevitable outbreak of diseases that would otherwise occur due to conditions in which intensively-reared animals are kept.
A direct consequence of this profligate co-opting of medically important antibiotics to prop up the factory farming model is that it provides the perfect conditions for bacteria to become resistant to antibiotics—including some that are desperately needed to fight potentially deadly human illnesses. Some very dangerous bacteria, such as E. coli and methicillin-resistant Staphylococcus aureus (MRSA), have become resistant to multiple antibiotics. Evidence shows that these so-called superbugs have crossed from farm animals to the wider human population to create strains of bacteria that are so resistant to treatment that people have died. Monday, the federal Centers for Disease Control confirmed that there is a link between routine use of antibiotics in livestock and the growing bacterial resistance that is killing at least 23,000 people a year in the United States.
The Preventing Antibiotic Resistance Act would prohibit the feeding of antibiotics for anything but treatment of illness, and ensure that medically critical antibiotics remain effective for humans for as long as possible, saving lives—not short-term corporate profits. This bill would also bring the U.S. in line with action already taken by many other countries that recognize the implications of the increasing occurrence of antimicrobial resistance and its threat to human health.
The Preventing Antibiotic Resistance Act would:
prohibit the non-therapeutic feeding of medically-important antibiotics to livestock;
withdraw FDA approval of antibiotics for non-therapeutic use unless the drug manufacturer demonstrates a reasonable certainty that such use will not harm human health due to antibiotic resistance; and
not restrict the use of antibiotics to treat sick animals. In addition, it would only reach classes of drugs used in human medicine, leaving other drug options available to producers.