Update
Indiana legislators amended S.B. 101 taking out the egregious anti-whistleblower provisions. The bill now only criminalizes property damage and trespassing, and does not target animal cruelty investigators. Thank you for helping to show your legislators that Indiana citizens do not want to cover up animal abuse!
 
---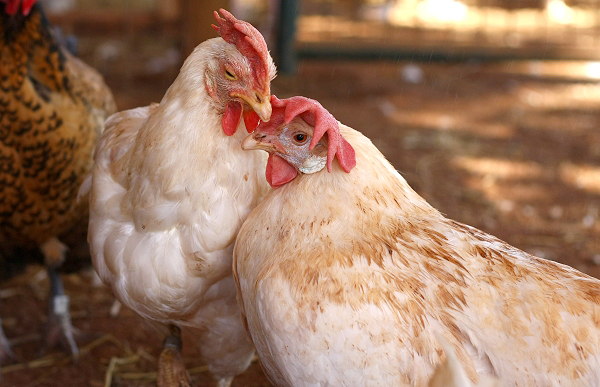 Dear Humanitarian,
Undercover investigations by animal advocates are an important tool in exposing the cruel realities of factory farming. However, an increasing number of states are considering anti-whistleblower legislation, which is aimed at silencing the messenger rather than fixing the problems associated with intensive animal agriculture.
Last year, animal advocates in Indiana were relieved when an anti-whistleblower bill failed in the state legislature. Unfortunately, those who wish to keep animal cruelty secret are trying again, with the introduction of another anti-whistleblower bill in the Senate: S.B. 101. This bill, if passed, will criminalize activities that individual agriculture facilities deem harmful to their business. It will also make it so that whistleblowers who intentionally enter upon the property where cruelty is taking place and expose the practice—thereby causing "pecuniary loss" to the perpetrator—can be charged with a felony carrying a minimum six months in prison if convicted. If S.B. 101 passes, brave undercover investigators would not be able to expose cruel practices.
Undercover investigators not only help ensure animals are treated properly, but they also work to safeguard a healthy food system and proper treatment of workers in factory farms. They should be celebrated, not penalized. 
What You Can Do
Please call or write your Indiana state senator today and urge him/her to vote NO on Senate Bill 101, a bill that would criminalize undercover investigations of abuse at animal agriculture facilities. To identify your senator and his/her contact information, click here (once you click on the link, enter your address and click "Go" to find your state senator). You can say: "I am a constituent, and I'm calling to ask you to oppose S.B. 101 because it would criminalize whistleblowing and allows animal abuse to be covered up."
After making your phone call, please take the additional step of sending a follow-up email message to your state senator.
Be sure to share our "Dear Humanitarian" eAlert with family, friends and co-workers, and encourage them to send a message too.
As always, thank you very much for your help!
Sincerely,
Dena Jones
Farm Animal Program Manager
P.S. Follow us on Facebook and Twitter for updates on the action above and other important animal protection news.