Action
None needed at this time.
Update
Good news: The National Organic Program published a proposed rule that would improve the lives of organically raised animals.  Thank you for all your efforts in pushing this rule forward. The comment period for this regulatory action has closed, but we will post an update when the National Organic Program publishes a final rule regarding animal welfare under the Certified Organic label.
---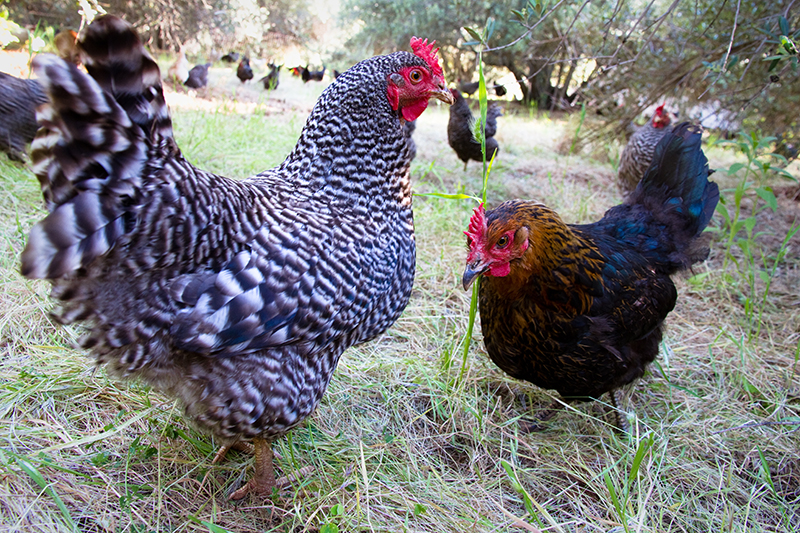 Dear Humanitarian,
In 2013, the US Department of Agriculture declined to act on a series of recommendations—made by its own advisory National Organic Standards Board (NOSB)—to strengthen the animal welfare criteria for the National Organic Program. That may be about to change! Thanks to efforts by you, AWI, and a coalition of advocacy groups, the USDA is in the process of proposing new animal welfare regulations for organic production. Sadly, there are some within the USDA and the organic industry loath to prioritize animal welfare. Please join us in telling the USDA that the time for strong animal welfare standards is now.
New regulations are needed if the organic label is to provide assurance of high animal welfare. Currently, giant organic operations that house tens of thousands of animals under one roof are fighting against meaningful animal welfare regulations. This puts smaller, family-operated organic farms that provide animals a better life at a competitive disadvantage. Consumers, unaware that the welfare of animals on organic farms can range from very low to very high, often aren't getting what they think they're paying for.
The NOSB's proposed regulations give some organically raised animals more space and greater opportunity to go outdoors to forage, exercise, and interact with other animals. AWI and its allies wrote the USDA urging the department to implement and improve upon the NOSB's proposed changes in order to guarantee a high level of animal welfare and ensure consumer expectations are met for organically produced foods.