Action
None needed at this time.
Update
The Orca Welfare and Safety Act will be reintroduced during the 2016 legislative session.
---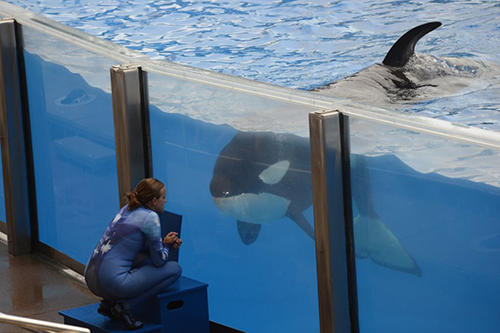 Dear Humanitarian,
In 2014, California Assemblymember Richard Bloom introduced AB2140, the Orca Welfare and Safety Act. This bill would ban the public display of orcas for entertainment purposes and end the captive breeding of this species. The goal would be to phase out the captive display of orcas over time. With 11 captive orcas at SeaWorld in San Diego, this is obviously a highly contentious bill in the state; after a lively hearing in the Committee of Water, Parks, and Wildlife in April 2014, there was no vote and the bill was referred to interim study, a common process in the Assembly when members wish to learn more about the implications of a bill.
Part of the interim study process is usually an oversight hearing to inform the staff preparing the study, but to date there has been no such hearing in the Assembly. Assembly Speaker Toni Atkins, who has SeaWorld in her San Diego district, has so far not allowed a hearing on the bill and indeed has indicated that a reintroduction of AB2140 would be unwelcome during her two-year tenure as speaker.
Given that the bill will not be reintroduced this year, a hearing is clearly called for, simply for the sake of transparency. Regardless of one's stance on the controversial issue of captive orca display, having a candid and in-depth discussion on the issues involved can only be a good thing, for the general public and the Assembly. Speaker Atkins should allow a hearing to be scheduled on the Orca Welfare and Safety Act for the 2015 session.