Update
Good news for domestic violence survivors and their pets: Ohio is set to become the 28th state with a law expressly allowing the inclusion of companion animals in protection orders. http://bit.ly/1x5HJ7c
---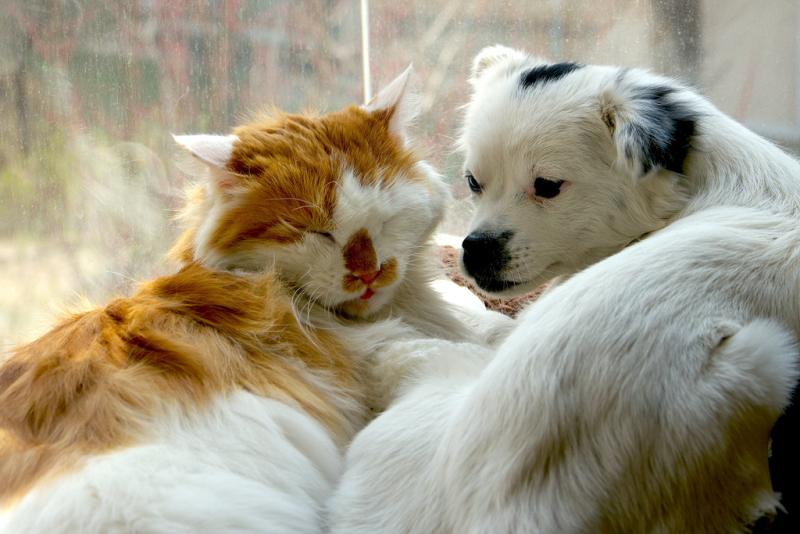 Dear Ohio Humanitarian,
As you may recall, the Ohio Senate unanimously approved SB 177 on June 3. This bill safeguards Ohio families by allowing for the inclusion of companion animals in protection orders for victims of domestic violence. (For more information on this subject, visit https://awionline.org/content/animals-family-violence.) Thanks to your input, support for SB 177 in the House is strong! But the Judiciary Committee still has to act. The committee may hold a hearing on the bill as early as November 12.
WHAT YOU CAN DO:
Even if you took action in response to an earlier alert, it is important to make a strong show of community support now to secure passage of this bill into law. Please call your state representative immediately and ask him/her to do two things:
Contact House Judiciary Committee Chair Jim Butler and Vice-Chair Dorothy Pelanda to urge them to make this a priority and bring SB 177 to the floor of the House, AND
Vote FOR SB 177 when it comes to the floor of the House.
 
If no one answers, please leave a short, polite message. Click here to find your representative's phone number in Columbus (don't call the district office unless there is no other number). Enter your address and click "Go"; then scroll down to find your state representative.
Next, please follow-up with an email, which you can send via the Compassion Index. Once you click though to the Compassion Index and enter your address, you will find language to include in your email.
Thank you for speaking out—again!—on behalf of animals and on behalf of survivors of domestic violence! Also be sure to share this alert with your family and friends in Ohio and ask them to contact their representatives as well.
Sincerely,
Nancy Blaney
Senior Policy Advisor
Additional information on this bill
How does a protective order work and why is it important pets are included?
Victims of domestic violence can go to court to get a restraining order issued against their abusers, usually prohibiting the abuser from coming within a certain distance of the victim and other family members or barring them from certain locations. When judges have authorization to include pets in protective orders, a court can order the abuser to make no contact with the victim's pets and forbid taking, harming, or threatening the pets. Violation of such an order would be cause for arrest, resulting in criminal penalties.
Are pets often at risk in domestic violence situations and does this put the victim at further risk?
Yes. In order to intimidate and control their human victims, many domestic abusers threaten, abuse, or kill household pets. Studies have shown that up to 48 percent of battered victims delay leaving abusive situations for fear that the pets they must leave behind will be abused or killed. Two reports produced by the Ohio Domestic Violence Network found that 79 percent of the domestic violence victims surveyed identified the need for pet support for victims, and over 40 percent reported their pets were killed, harmed, or threatened to be harmed, and that they believed their pets would be harmed if they left home without them. Many victims clearly stated in these reports that pet safety affected their decision to leave an abusive home. Protective orders that include pets will encourage more victims to leave dangerous abusive situations, as well as protect the animals themselves. Including pets in protective orders would help to ensure the safety of all victims of domestic violence. SB 177 is an important bill that will help Ohio families!  
Which states have passed pet protective order legislation?
Twenty-seven states, as well as the District of Columbia and Puerto Rico, now have laws that include provisions for including household pets in domestic violence protection orders.
P.S. Follow us on Facebook and Twitter for updates on the action above and other important animal protection news.