Action
No action needed at this time.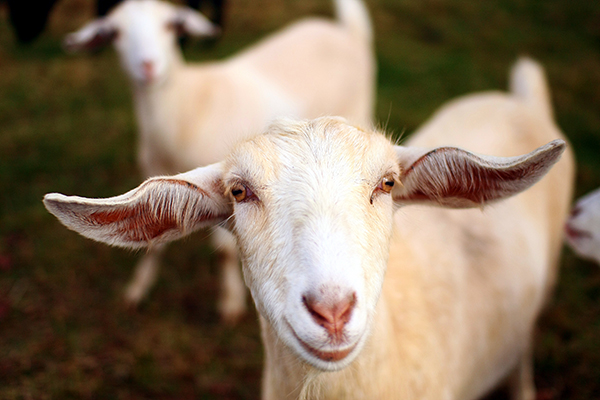 Dear DC-Area Humanitarian,
Next Tuesday (August 18) marks a historic event in Washington, DC: the US Department of Agriculture's case against Santa Cruz Biotechnology, Inc. (SCBT) is scheduled to be heard by an administrative law judge. This is the first prosecution of a research laboratory to go to a hearing in decades! As you may recall, over a period of far too many years, USDA inspectors have cited SCBT for numerous glaring violations of the Animal Welfare Act, including the facility's apparent repeated denial of the existence of a huge additional location housing more than 800 goats, which required oversight and inspection.
We are hopeful that the USDA will put on a solid case utilizing the extensive documentation it has gathered and that the judge will recognize the serious and ongoing nature of the problems at SCBT. Your presence at the hearing will help demonstrate the public's interest in this particular case:
When:
August 18-21, August 24-28, August 31-September 2, 2015
9:30 a.m. to 5:00 p.m.
Where:
Hearing Room, 1037 USDA South Building
1400 Independence Avenue, SW
Washington, DC 20250
Please note, given the significant nature of this hearing, it is still possible that it will be delayed or settled. While we hope not, we encourage you to check our website for updates if you plan to attend. Further, it is possible that the hearing may conclude before September 2. If you are not able to attend, check the daily updates on the hearing, posted to our website the following morning.
If you can attend, we encourage you to take the Metro to the Smithsonian station (exit toward Independence Avenue, not the Mall). Please allow plenty of time to get there and to get into the building and through security. You will need to enter through the "Wing 4" door on Independence Avenue, SW. This door is halfway between 12th and 14th Streets, SW. You will need to provide security personnel with the hearing clerk's phone number, which is (202) 720-4443, and you will be escorted to the hearing room.
If you have any additional questions, please contact us at: (202) 337-2332 or awi@awionline.org.
Please share this Dear Humanitarian eAlert on to family, friends and coworkers and encourage them to attend, as well.
As always, thank you very much for your help!
Sincerely,
Cathy Liss
President
P.S. Follow us on Facebook and Twitter for updates on the action above and other important animal protection news.