Update
AWI is proud to announce that this year's Illinois Voices for Animals Day was a great success. Citizens of all ages from across the state came to Springfield to speak up on behalf of animals. They communicated a powerful message to their legislators – that voters care about animals, and that there is strong support for protecting both wildlife and domestic animals in Illinois. Thank you to everyone who took part in this important event!
 
---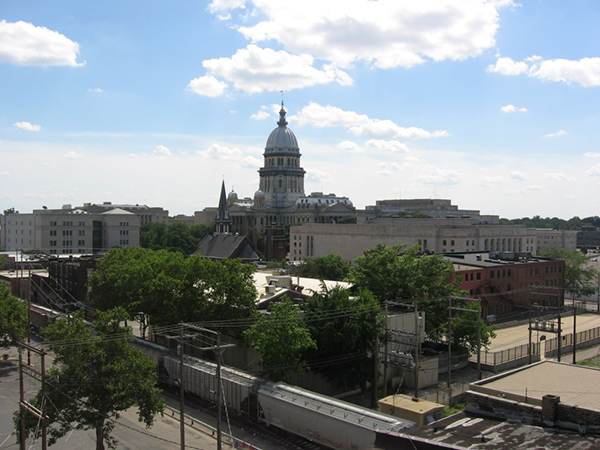 Dear Illinois Humanitarian,
Please join the Animal Welfare Institute, the American Society for the Prevention of Cruelty to Animals, the Illinois Animal Welfare Federation, Born Free USA, and your fellow animal advocates in Springfield on Wednesday, May 7, for Illinois Voices for Animals Day. This is your opportunity to let state lawmakers know, in person, that you support animal protection and oppose legislation that would allow animals to suffer.
During Voices for Animals Day, you will speak on their behalf!
This event provides animal advocates with a structured, comfortable setting in which to meet their elected officials and discuss animal welfare legislative priorities. Issues on the agenda will likely include:
Establishing increased penalties for abusing an animal in front of a child
Providing clear legal definitions for "adequate shelter and protection from the weather" for animals
Allowing for the establishment of temporary animal shelters to aid large-scale cruelty rescue operations
Banning gas chamber euthanasia in all cases
 
Voices for Animals Day is a great networking activity that is critical to our lobbying efforts; it's also invigorating, inspiring and very personally rewarding. 
Illinois Voice for Animals Day
Date:

Wednesday, May 7, 2014

Time:

9:30 A.M. to 3:00 P.M.

Place:

The State House Inn 
Assembly Room
101 East Adams Street
Springfield, IL 62701

After a light breakfast and chance to network with one another, we will move to the Capitol.

Cost:

None! (Participants only need to cover their own travel costs.)
Please RSVP by May 4 if you plan to attend. Questions? Please email lobby@awionline.org.
P.S. Wondering how a Voices for Animals Day works?  Find out by joining a free webinar. Click here to join the meeting. Meeting number: 754 381 899. Meeting password: aspca. Please email lobby@awionline.org for more details.
Date: Saturday, May 3, 2014
Time: 12:00 pm, EDT.
Sincerely,
Chris Heyde
Deputy Director
Government and Legal Affairs
P.S. Follow us on Facebook and Twitter for updates on the action above and other important animal protection news.