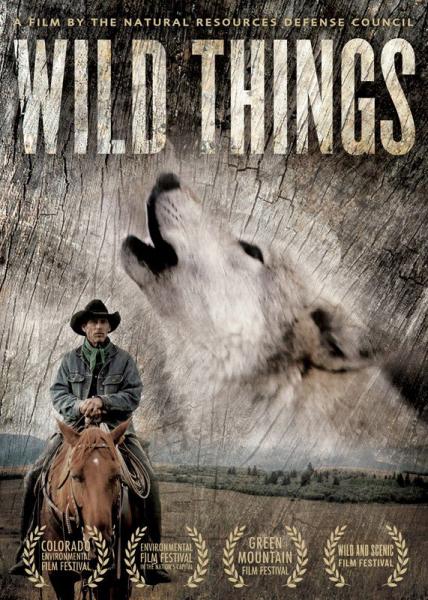 Dear Humanitarian,
Please join the Animal Welfare Institute (AWI) for a free screening of Wild Things, a film produced by the Natural Resources Defense Council (NRDC) that examines the United States Department of Agriculture's Wildlife Services (WS) program and its devastating impacts on native carnivores. Each year, WS kills thousands of predators who are viewed as threats to livestock, employing inhumane methods that are poorly grounded in science—at a substantial cost to taxpayers. This approach to wildlife management is outdated, ineffective and irresponsible, and it interferes with the critical role that native carnivores play in maintaining ecosystem health.
The secretive program has long kept its brutal practices—which include the use of steel-jaw leghold traps, poisons and snares—out of the public eye, evading accountability to the American taxpayers. WS' killing practices, which cause immeasurable animal suffering, have gone unchecked even as incidents of extreme animal cruelty are brought to light.
Wild Things reveals the problems plaguing WS' lethal predator control operations and sheds light on the humane, nonlethal methods that many ranchers have adopted to enable them to both protect livestock and coexist with carnivores.  Ranchers, scientists, legislators and former WS employees share their perspectives on the value of humane, ecologically sound livestock protection practices and the need for reform within the WS program.
Please join us for a screening of the film, which will be followed by a panel discussion with experts on the issue. Screenings will be cohosted by AWI, NRDC, The Humane Society of the United States, the International Fund for Animal Welfare, and Project Coyote, and will be held at the following locations:
Sacramento: Crest Theater, 1013 K Street, Sacramento, California 95814 (map)
Tuesday, June 25, 6:00 pm (reception will begin at 6:00 and screening will begin at 7:00)
San Francisco: San Francisco SPCA, 243 Alabama Street, San Francisco, California 94103 (map)
Wednesday, June 26, 7:00 pm
Please RSVP online at www.wildthingsmovie.org. For additional information, contact Carson Barylak at carson@awionline.org.
Please also be sure to share our "Dear Humanitarian" eAlert with family, friends and co-workers, and encourage them to join.
As always, thank you very much for your help!
Sincerely,
Cathy Liss
President
P.S. Follow us on Facebook and Twitter for updates on the action above and other important animal protection news.