Action
None needed at this time.
Update
We anticipate reintroduction of this bill in the 115th Congress. 
---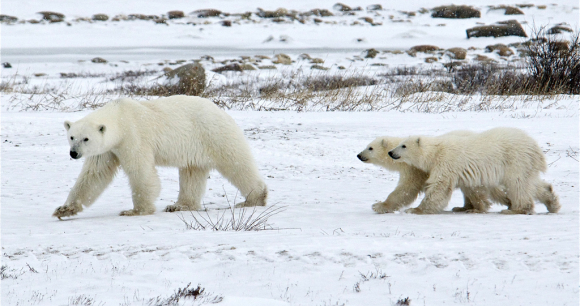 Dear Humanitarian,
Your help is urgently needed to protect wildlife. Just one month into the new session of Congress, the Bipartisan Sportsmen's Act of 2015 (S. 405)—an assault on our nation's wild animals and their habitat—has already been reintroduced in the Senate.
If enacted, S. 405 will have substantial and direct adverse impacts on wildlife, public health, and existing conservation efforts. Included in the bill's language are provisions that would:
Weaken the Environmental Protection Agency's authority under the Toxic Substances Control Act to regulate hazardous substances—including lead, a potent and dangerous neurotoxin—released by ammunition and sport fishing waste.
Expand hunting and fishing in designated wilderness areas and other lands managed by the Bureau of Land Management and US Forest Service—declaring that all such areas, by default, are open to trophy hunting and trapping unless explicitly closed.
Amend the Marine Mammal Protection Act to permit importation of polar bear carcasses taken before the species was listed as "threatened" under the Endangered Species Act in 2008—including those taken in defiance of multiple warnings of an imminent ban on imports.
 
The bill's sponsors attempted to bypass any committee hearings by sending the bill directly to the Senate floor. But while some special interest groups are hoping to see this latest iteration of the Sportsmen's Act rush through Congress, the American people have a right to voice their concerns about legislation that seeks to undermine important statutory protections affecting animal welfare, human health, and the environment.
What You Can Do:
Please contact your senators and tell them to oppose S. 405, which threatens wildlife, the public, and the environment.
You can send an email to your legislators through AWI's Compassion Index by clicking here.