Action
None needed at this time.
Update
The comment period is now closed.  The National Park Service (NPS) will now take into account all the comments they received on the proposed rule and make appropriate revisions to it before publishing the final rule in the Federal Register. Once the final rule is published, NPS will announce the rule's effective date.
 
---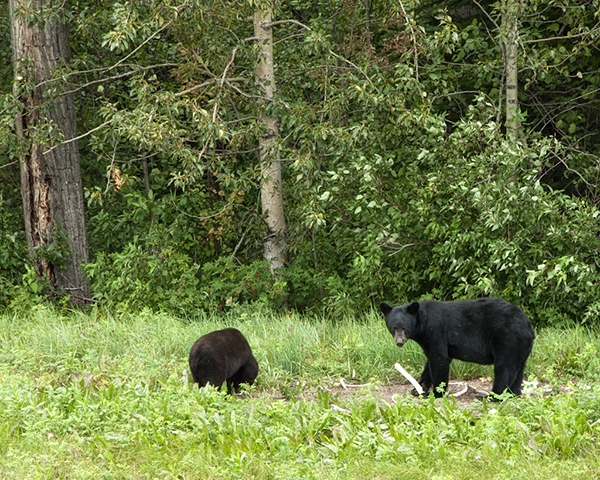 Dear Humanitarian,
In the midst of a war against predators like wolves, grizzly bears, and coyotes, the National Park Service (NPS) has announced a proposed rule to place a permanent ban on certain predator hunting practices in Alaska's National Preserves. Citing its authority under the Alaska National Interest Lands Conservation Act (ANILCA) and the NPS Organic Act, NPS declared that activities to reduce native species (i.e., intensive hunting of predators) for the purpose of increasing numbers of harvested species (such as caribou and elk) are not allowed. Although the proposed rule would only affect sport hunting and trapping in National Preserves (which constitute less than 6% of the lands in Alaska open to hunting), it would provide predators with a modest refuge within the state.
In proposing this rule, NPS declared that certain methods of hunting and trapping frequently allowed by the Alaska Board of Game to increase opportunities to harvest predators are not consistent with ANILCA. These include:
"Hunting black bears, including sows with cubs, with artificial light at den sites;
Hunting brown bears over bait (which often includes dog food, bacon/ meat grease, donuts, and other human food sources); and
Taking wolves and coyotes (including pups) during the denning season, when their pelts have little trophy, economic, or subsistence value."
See http://www.nps.gov/akso/management/PDF/AK-Proposed-Wildlife-Rule-79-FR-52595.pdf for the full proposed rule.

NPS reports that these practices have historically been used to manipulate predator-prey relationships by reducing predator populations in order to increase hunting opportunities for native prey, and this is inconsistent with ANILCA and the Organic Act. All of these practices listed above would be prohibited, as would the use of electronic devices not specifically approved by the regional director; the use of airborne devices controlled remotely and used to spot or locate game with the use of a camera, video, or other sensing devices; and the killing of caribou while swimming in certain National Preserves.
The NPS has reopened the comment period on the proposed rule and whether the taking of black bears over bait should still be allowed in National Preserves. AWI is urging NPS to adopt the proposed rule and to ban bear baiting on national preserve lands for both brown and black bears. Please join us in this effort.
What You Can Do:
Please visit the comment page by the February 15, 2015, deadline.
Suggested talking points include:
The National Park Service (NPS) is to be commended for taking this important step. NPS should adopt its proposed rule and prohibit ALL bear baiting (for both black and brown bears) in the National Preserves.
Carnivores such as bears, wolves, and coyotes play a vital role in ecosystems and are critical for ecosystem function and health. In particular, when apex predators are removed, the consequences can cascade through the food chain, potentially disrupting ecosystem function and health and increasing conflicts between other, smaller predators and humans. The ecological services of apex predators include controlling mid-sized predators, maintaining the abundance and richness of lower trophic level species, providing food for scavengers, influencing disease dynamics, increasing carbon storage, affecting stream morphology, increasing crop production, and even mitigating climate change impacts. Scientific evidence demonstrates that predators are ecological engineers, not evil executioners, and that they must be restored in order to improve ecosystem function and health, and ultimately, to save ourselves.
Hunting sows with cubs is inherently cruel and often leaves cubs orphaned and subject to death before reaching one year of age. Young bears and their mothers should be protected as they emerge from their dens. For this exact reason, many state agencies prohibit spring bear hunting.
Bear baiting, whether it is directed toward brown or black bears, is severely problematic. It is an unsporting, inhumane practice that trains bears to obtain human food by any means including raiding campsites or breaking into homes. This increases the threat of human injury or death by bears who are seeking the foods they have been conditioned to eat. As stated by the NPS, food-conditioned bears are more likely to be a danger to humans and are also more likely to be killed in defense of life and property, so bear baiting should be banned for both brown and black bears.

Please share our "Dear Humanitarian" eAlert with family, friends and co-workers, and encourage them to send a message also.
As always, thank you very much for your help!
Sincerely,
Cathy Liss
President
P.S. Follow us on Facebook and Twitter for updates on the action above and other important animal protection news.