Update
Despite the objections of more than 2,000 Virginians, the Virginia Game Board passed these new fox pen regulations that do little to stop dogs from killing foxes within these pens.
---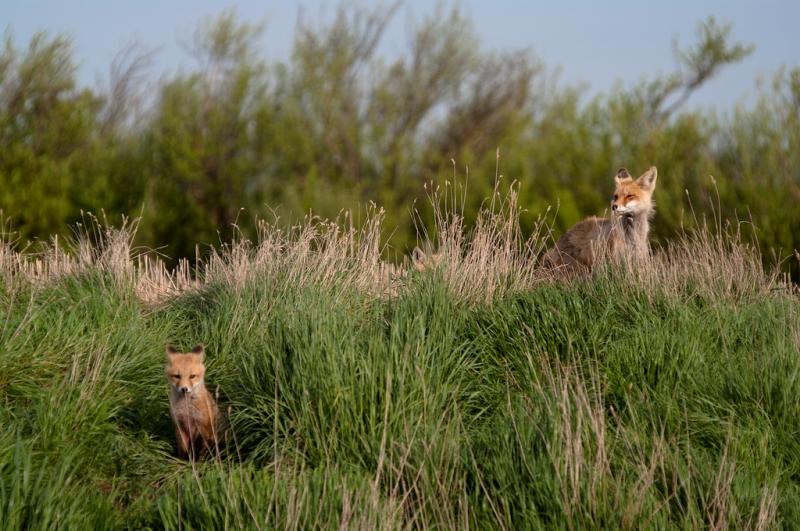 Dear Humanitarian,
Penning, the practice of confining coyotes and foxes in fenced-off enclosures and allowing packs of dogs to chase and often maul them for "sport" and "entertainment"—with no opportunity for protection or escape—is a cruel and vicious practice that is unfortunately prevalent in Virginia and some other states. Every year, thousands of coyotes and foxes are forced into numerous known penning operations in the state, both legally and illegally.
Aside from the suffering and egregious inhumane treatment of these animals, penning also leads to the spread of diseases associated with the translocation of wild foxes to these enclosures. Tests often reveal evidence of canine distemper and past exposure to a variety of viral diseases, including canine parvovirus, canine coronavirus, canine herpesvirus, and canine parainfluenza virus, as well as over 20 species of parasites.
In 2012, the Virginia state legislature considered bills from the Senate and House of Delegates proposing to ban the cruel practice, but unfortunately the bills died in committee. Now the Virginia Department of Game and Inland Fisheries (VDGIF) is proposing to amend state regulations on penning.
However, the proposed regulations would not ban the practice outright, but merely establish standards that will allow much of the cruelty to continue unabated—and can even be waived at the discretion of the VDGIF director, should they be deemed too "onerous" for a penning facility operator. Although the regulations would thankfully prohibit the use of coyotes in penning facilities, they do not offer the same protection to foxes, which can still be run down and savagely torn apart by the dogs. Moreover, they do not mandate that operators obtain rabies vaccinations for dogs used in penning trials, thereby promoting the spread of disease.
What You Can Do:
Please contact VDGIF today and request that it ban penning outright, or—at minimum—put forth regulations that do not allow these minimal requirements to be waived for any operators.
Please email your comments to regcomments@dgif.virginia.gov or submit them online at www.dgif.virginia.gov no later than May 31, 2013 by 5 p.m. EDT. Be sure to include full personal identifying information. Alternatively, you can mail them to:
Virginia Department of Game and Inland Fisheries
Attn. Policy Analyst and Regulatory Coordinator
4010 West Broad Street, P.O. Box 11104, Richmond, Virginia 23230 
There will also be a public meeting on the topic on Thursday, June 13, at 9:00 a.m. at 4000 West Broad Street in Richmond, Virginia.
Suggested talking points on why a complete ban is necessary for you to include in your email, comments, or letter:
Coyote and fox penning is cruel and inhumane, violates the concept of fair chase, and parallels dog fighting. At least 3,600 fox have died in pens across Virginia in the last three years alone.  In many cases, the wild canids are mauled to death by the dogs.
Penning facilities transmit diseases between wild canids and domestic animals, including rabies and parasites. Wild animals sold into these facilities are often transported from out of state without regulation or inspection.
Virginia lacks the resources to enforce the proposed regulations. There are too few conservation police officers to properly oversee that penning facilities follow the regulations.
By allowing for penning operators to waive out of minimal requirements, such as providing food and water to the foxes that live in these pens, the proposed regulation (4VAC15-290-160) effectively leaves penning operations unregulated.
Please be sure to share our "Dear Humanitarian" eAlert with family, friends and co-workers, and encourage them to contact VDGIF.
As always, thank you very much for your help!
Sincerely,
Cathy Liss
President
P.S. Follow us on Facebook and Twitter for updates on the action above and other important animal protection news.