Action
None needed at this time.
Update
On June 18, 2015, AWI sent a statement signed by thousands of concerned citizens to the United Nations World Heritage Committee. The statement, shown below, urges the committee to designate the habitat of the critically endangered vaquita porpoise as "in danger." Be sure to check back for further updates.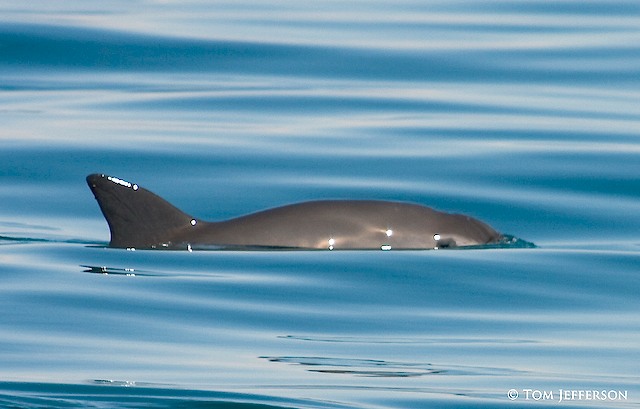 Dear Humanitarian,
The tiny vaquita porpoise, which lives only in Mexico's Gulf of California, is critically endangered. Fewer than 100 individuals remain and experts warn that it could be extinct by 2018.
Gillnets used by shrimp fishermen have contributed to the plight of the vaquita, who become entangled in the nets and drown. Other nets are set illegally by poachers to catch a giant (and also critically endangered) fish called the totoaba, whose swim bladder is highly coveted in China for its unproven medicinal properties and as a luxury food item. A single totoaba bladder can fetch $14,000. Such high value has induced drug cartels to become involved in the illegal totoaba trade. Although Mexico has taken steps recently to protect the vaquita from poachers and fishing nets by instituting a two-year fishing ban, we do not believe its efforts are adequate. Without stronger action, extinction for the vaquita is all but inevitable. 
In 2005, the Upper Gulf of California was designated a World Heritage site by the United Nations to protect the area's incredible biodiversity, including both the vaquita and the totoaba. AWI and the Center for Biological Diversity have petitioned the UN's World Heritage Committee, at its annual meeting later this month, to list the Gulf of California World Heritage site as "in danger." The designation would pressure Mexico to take more drastic and permanent action to protect both species and could leverage funds to help enforce the fishing ban.
Statement
To the Honorable World Heritage Committee Members:
We ask that the World Heritage Committee act quickly to list Mexico's Islands and Protected Areas of the Gulf of California World Heritage site as "in danger."  The site was recognized as deserving World Heritage designation in 2005 due its incredible biodiversity, but it may lose two of its most valued species--the critically endangered vaquita and totoaba.  In fact, fewer than 100 vaquita remain, and if Mexico does not permanently remove all gillnets from the area, this tiny porpoise could be extinct by 2018.  An "in danger" listing will increase awareness of the plight of the vaquita and totoaba and provide much-need international oversight and funding to support Mexico's efforts in protecting the site's outstanding universal values.