Action
Congress is back in session. Please continue to call and write to your senators and representative about the issues below.
---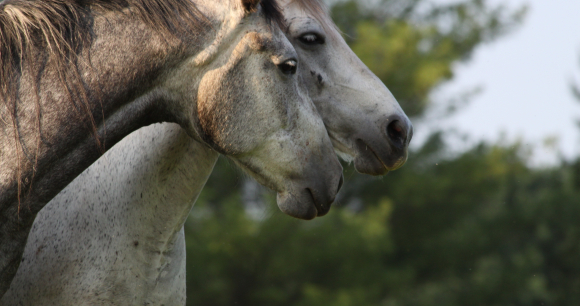 Dear Humanitarian,
The US Congress is now on its spring break and senators and representatives will be home through April 23. Legislators will hold public events and town hall meetings during this time, and we encourage you to attend these gatherings to speak up on behalf of animals. If no public meetings are scheduled, ask to meet with your elected officials personally in their district offices. This is your best opportunity to speak directly with them and make them aware of the issues important to you as a constituent. If your senators and representative have good records on animal issues, this would be a chance to thank them for their support.
Information on public meetings and contact information for district offices is available on legislators' official websites—which you can access through AWI's Compassion Index or Congress.gov. You can also call their offices through the Capitol switchboard (202-224-3121). The Town Hall Project website lists public meetings with members of Congress, as well.
If you are unable to visit with your legislators to voice your opinion, please call, email (which you can do through the Compassion Index or the legislators' websites), or write them. Also, remember to send thank you notes to your legislators if they cosponsor a positive animal welfare bill.
The mailing address for all US senators:
The Honorable _________________
Senate Office Building
Washington, DC 20510
The mailing address for all US representatives:
The Honorable _________________
House Office Building
Washington, DC 20515
However you choose to communicate with your senators and representative, please ask them to cosponsor some or all of the following bills. (If you receive personalized responses, we would be grateful if you would send copies of them to us.)
Pet and Women Safety (PAWS) Act (H.R. 909/S. 322)
Many victims of domestic violence refuse to leave their abusive partners for fear that those partners will harm or kill their companion animals in order to control, manipulate, and punish their victims. The PAWS Act would help programs provide shelter and housing assistance for the companion animals of victims of domestic violence. It would also add pets to federal laws pertaining to interstate stalking, protection order violations, and restitution. Send your email here.
Shark Fin Sales Elimination Act (H.R. 1456/S. 793)
The Shark Fin Sales Elimination Act (H.R. 1456) and its companion bill in the Senate (S. 793) would ban the sale of shark fins in the United States. Shark finning is the extremely brutal practice of cutting off a shark's fins, often while the shark is still alive, and discarding the mutilated animal into the ocean to die. As apex predators, sharks play a vital role in marine ecosystems around the world. But shark populations are being decimated at an alarming rate; it is estimated that more than 70 million sharks are killed each year for their fins. Unfortunately, the United States plays a major role in the shark fin trade, both importing and exporting shark fins and serving as a transit country for shipments of shark fins, including fins from endangered species such as hammerheads. Send your email here.
Please ask your representative to cosponsor some or all of these bills as well:
Orca Responsibility and Care Advancement (ORCA) Act (H.R. 1584)
This landmark legislation would phase out the captivity of orcas in the United States so that their display ends with this generation. Specifically, it would prohibit the breeding, the taking (wild capture), and the import or export of orcas for the purposes of public display, but would allow transfers to seaside sanctuaries. This legislation would also allow for the orderly phasing out of the display of this species, giving orca-holding facilities time to transition to a new business model and a more humane future. Send your email here.
Pet Safety and Protection Act (H.R. 1141)
Despite a shrinking market and increased public scrutiny, a small number of dealers continue to profit by obtaining dogs and cats from random sources and selling them for use in experiments. This supply chain is notorious for illegal activities and cruel treatment. Congress can close the door on this trade by passing the Pet Safety and Protection Act. Send your email here.
Safeguard American Food Exports (SAFE) Act (H.R. 113)
The SAFE Act would ban horse slaughter in the United States while ensuring American horses are not exported out of the country for the same purpose. In addition to terrible abuses, there is another side to the horse slaughter industry that is gaining attention. Horses are not raised for meat in this country and are regularly administered drugs that federal regulations prohibit for use in animals raised for human consumption. Send your email here.
Chemical Poisons Reduction Act (H.R. 1817)
This bill would ban the use of Compound 1080 and sodium cyanide in predator control programs. Besides being cruel, ineffective, costly, and outdated, these poisons are indiscriminate, killing not only target wildlife but also companion animals and endangered species. In just the past month, three dogs died as a result of cyanide poisoning from deadly M-44 devices. One Idaho boy was rushed to the hospital after being exposed to the lethal chemical and watching his dog die from it. The US Department of Agriculture's Wildlife Services program refuses to account for its use of these poisons or acknowledge their danger, so Congress must prohibit their use.
Please share this alert with family, friends, and colleagues, and encourage them to take action on these issues, as well. As always, thank you for your help; your action does make a difference!
Sincerely,
Cathy Liss
President
P.S. Follow us on Facebook and Twitter for updates on the action above and other important animal protection news.