Action
No action needed at this time.
---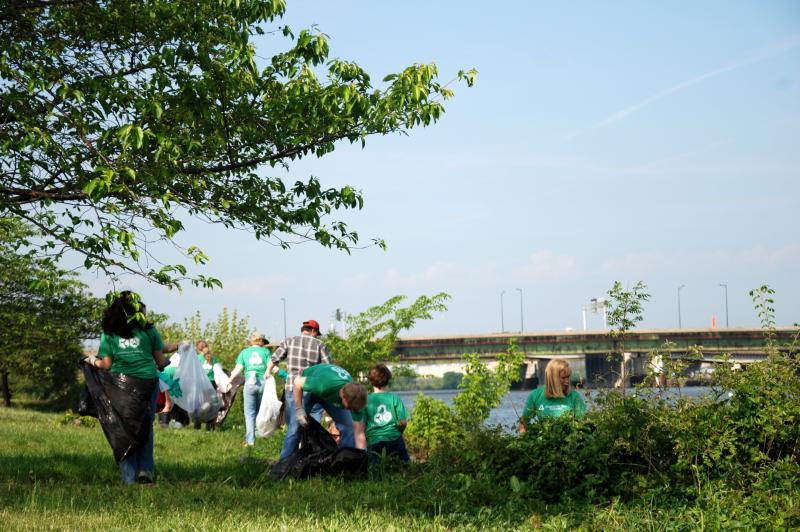 Dear Humanitarian,
On Saturday, April 25, AWI will be joining EarthShare and others from the DC Metro area, for the Anacostia Watershed Society's annual Earth Day Cleanup and Celebration. Last year, over 2,000 volunteers collected 44 tons of trash and recyclable items from the Anacostia River and adjacent neighborhoods, parks, and streams.
Pollution of the environment is a continual threat to ecosystems and their inhabitants. The proximity to industrial areas, busy roadways, and commercial centers creates an additional challenge for urban waterways such as the Anacostia. The river's watershed—which encompasses most of the eastern half of the District as well as portions of Maryland—is home to over 230 different animal species including turtles, otters, red fox, and a multitude of birds and fish. Unfortunately, according to data from NOAA, more than 20,000 tons of trash and debris enter the Anacostia's waters each year.
The good news: concerted efforts in recent years to restore the Anacostia are having a positive impact. After a decades-long absence, bald eagles are once again nesting near the river—a sign that water quality is improving enough to support a greater abundance of fish. But more is needed and that is where you come in! Can you join AWI staff members at the Anacostia Park on April 25 for the Earth Day Cleanup?
Logistics
When:             9:00 a.m., Saturday April 25
Where:            Anacostia Park
Directions:      Proceed to 1900 Anacostia Drive, SE, Washington, DC 20020. Click here for a map of the cleanup site. (Please note that, while GPS apps may provide accurate directions to the site, Google Maps does not.) When you arrive, look for AWI staff members wearing green!
Parking:          Onsite
Metro:             Potomac Ave (Blue/Orange/Silver) Metrobus 30N, 30S, 32, 34, 36, A11, B2
Safety:            Our friends at the Alice Ferguson Foundation have safety tips listed on their website. To read more, follow the link and click on the tab for safety.

RSVP
RSVP for the event by replying to this email (please include your name along with any guests you are bringing, and if you would like an AWI T-shirt, indicate the size needed) or email Regina Terlau at regina@awionline.org by April 10th. Each individual volunteer must complete and sign a waiver, found here. You can print and sign yours to bring to the event, or email it in advance to Regina with your RSVP. (Parents should complete one for each child who is participating.)
What to Bring
Closed-toe shoes and long pants are a must.
A reusable water bottle—water will be available but we'd prefer not to use so many paper cups!
A small snack, if need be.
Please remember to dress appropriately for the weather (rain or shine!) and wear clothes you won't mind getting dirty. If you have any questions about the event, please contact Regina Terlau at regina@awionline.org or call 202-446-2119. Hope to see you there!
Be sure to share our "Dear Humanitarian" eAlert with family, friends and co-workers, and encourage them to join as well. As always, thank you very much for your dedication to protecting animals!
Sincerely,
Cathy Liss
President
P.S. Follow us on Facebook and Twitter for updates on the action above and other important animal protection news.