Action
None needed at this time.
Update
Despite the vote of the Wild Horse and Burro Advisory Committee in favor of mass euthanasia of wild horses in long- and short-term holding, the Bureau of Land Management rapidly made clear that it would not take such action. The BLM recognizes that such a draconian policy would trigger massive public protests. Nevertheless, those who care about wild horses and burros must remain vigilant, as the Trump administration (in particular, Interior Secretary Zinke) may revisit the use of euthanasia to reduce wild horse and burro populations.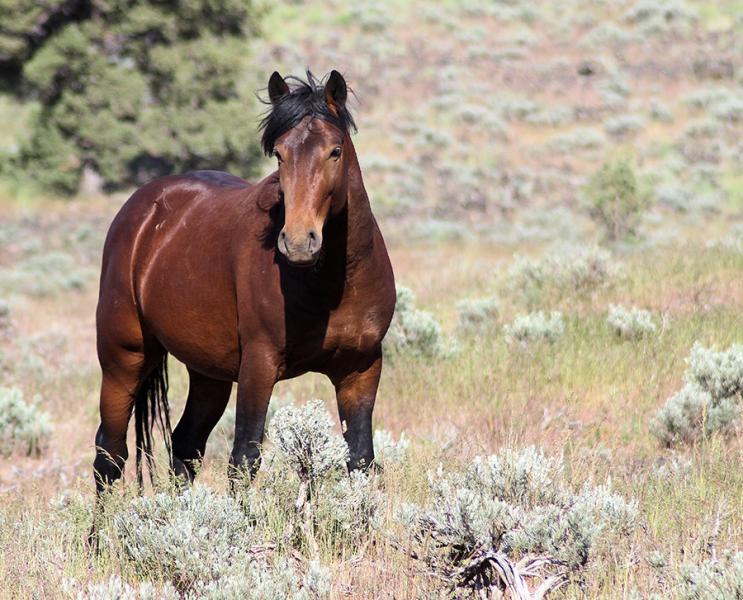 Dear Humanitarian,
In another disturbing twist in the ongoing mismanagement of the Wild Horse & Burro Program by the Bureau of Land Management, the National Wild Horse & Burro Advisory Board, by a vote of 8-1, approved a resolution that, according to reports, calls for "offering all suitable animals in long- and short-term holding deemed unadoptable for sale without limitation or humane euthanasia. Those animals deemed unsuitable for sale should then be destroyed in the most humane manner possible."
If the Advisory Board's recommendation is adopted by the BLM, this could result in the wholesale government-sanctioned slaughter of over 45,000 federally protected wild horses the agency has rounded up and is currently confining within holding facilities. The "sale without limitation" language also means the horses could be sold to "killer buyers"—individuals who would be eager to purchase them for resale to the slaughter industry.
The Advisory Board purportedly reached this decision based on several factors, including an increase in the population of wild horses, damage to the range, the expense of caring for confined horses, and the fact that killing horses would free up space and resources for the BLM to remove more wild horses from the range on behalf of the cattle industry.
For nearly 20 years, the Animal Welfare Institute has advocated for humane and responsible solutions for managing wild horses on the range. Had the BLM enacted such sensible solutions at the time, the current "crisis" would not exist. AWI was one of the first organizations to recommend and promote the use of immunocontraception such as the porcine zona pellucida (PZP) vaccine, which is highly effective and safe for use on wild horses. While the BLM does use PZP on a limited scale, it has refused to aggressively implement immunocontraception as its primarily tool for population control.
Several days after the Advisory Board announced its recommendation, the BLM said publicly that it will not slaughter or send wild horses to slaughter. While this announcement is positive, it could also be reversed at any time. The Department of Interior and the BLM must hear from you that this proposal is horrendous policy and will never be acceptable, and that the continued mismanagement of the Wild Horse & Burro Program must end.