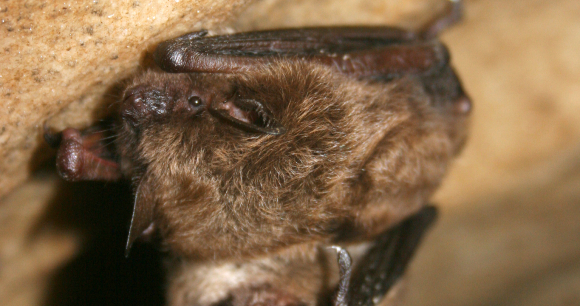 Talking Until They Are Gone Is Not a Plan
Dear Humanitarians in Pennsylvania,
Nearly 7 million hibernating bats in 19 states and four Canadian provinces have died since 2006, victims of a disease called white-nose syndrome (WNS) for the white patches of fungus that appear on the bats' noses and elsewhere. Pennsylvania's bat populations have been particularly hard hit. Three species—the little brown bat, the northern long-eared bat, and the tri-colored bat—have declined by 98 percent or more in just four years.
This die-off is an unprecedented animal welfare, environmental, and economic disaster. Bats are primary predators of night-flying insects that spread disease and damage crops. By eating these pests, bats reduce the need for pesticides, lower food production costs, and save farmers at least $3.7 billion a year. Bats also perform ecological services for 66 plant species that produce timber, a significant industry in Pennsylvania, which is the leading producer of hardwood lumber in the country.
Recognizing the seriousness of the problems facing these three species of bats in your state, the Pennsylvania Game Commission requested public input on proposals to protect them. Then, suddenly, because of alarmist reactions from business interests, particularly the timber industry, the Commission closed down its work, saying that it "will not be drafting any proposals to put before the Board to change the status of three bat species" and that more discussion is needed.
WHAT YOU CAN DO
Please contact the Pennsylvania Game Commission and Governor Tom Corbett right away to express your disappointment that the Commission has decided not to move forward on any of its proposals to list these bats as endangered or to take any other action to protect them.
For more information on white nose syndrome and what is being done to stop its spread, visit: http://www.batcon.org/white-nose-syndrome.
Please share this Dear Humanitarian eAlert with friends, family and coworkers, and ask them to do the same. As always, thank you for your continued and critical support on this important issue.
Sincerely,
Chris Heyde
Deputy Director
Government and Legal Affairs
P.S. Follow us on Facebook and Twitter for updates on the action above and other important animal protection news.