Update
Discussions are currently underway between Bat Conservation International and the property developers, and AWI will continue to stay on top of this issue.
 
---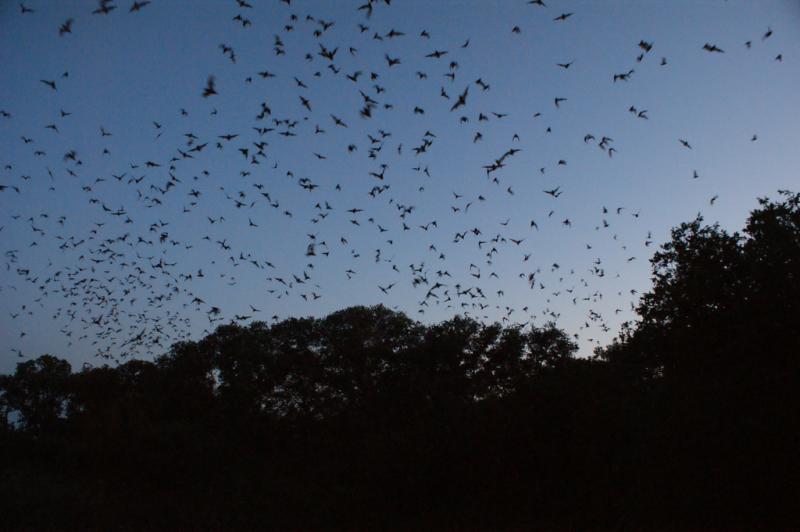 Dear Texas Humanitarian,
Your help is urgently needed to defeat a proposal that puts millions of bats in grave danger.
Bracken Cave, north of San Antonio, is the summer home to the world's largest population of bats. Ten million Mexican free-tailed bats emerge nightly from the cave in an unparalleled wildlife display. Bats have been present in the cave for at least 10,000 years. Besides being a great natural phenomenon, these bats provide Texas agriculture with pest-control services worth many millions of dollars.
But now the bats are threatened by a proposed development that would put 3,800 homes (and approximately 10,000 people) right next door to Bracken Cave! This just invites bat/human conflict—and such conflicts don't usually end well for the bats. Moreover, this high-density development will put Central Texas' water supply at risk, as well as the habitat of the federally endangered golden-cheeked warbler.
Bat Conservation International (BCI), which is headquartered in Austin, needs your help to defeat this proposal. Please follow this link for more information on the issue and how to contact the mayor and City Council, and to sign BCI's petition to San Antonio Mayor Julian Castro, the City Council, and the Planning Commission asking them to declare the proposed subdivision an incompatible use of that land. Also, if you live in the San Antonio Area, please attend the City Council public comment session at 6:00 p.m. on Wednesday, May 29, when BCI will present its arguments against the development. A good turnout is crucial!
Please be sure to share our "Dear Humanitarian" eAlert with co-workers, family and friends in Texas, and encourage them to sign the petition and, if possible, attend the City Council meeting.
As always, thank you very much for your help!
Sincerely,
Cathy Liss
President
P.S. Follow us on Facebook and Twitter for updates on the action above and other important animal protection news.