Action
None needed at this time.
Update
The Legislative Committee on Administrative Rules (LCAR) voted to uphold the rule proposed by the Fish & Wildlife Board to extend the otter trapping season by a month. This rule is arbitrary and is designed to accommodate trappers rather than ensure good wildlife policy, and we will continue to educate Vermont officials about the horrors of trapping.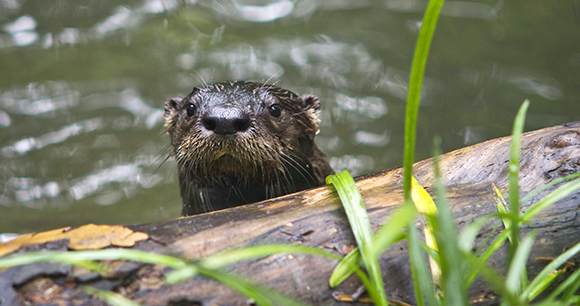 Dear Humanitarian,
Vermont trappers are seeking to expand opportunities for otter trapping, and we need your help to stop them! The state Fish & Wildlife Board has already voted twice in favor of extending the otter trapping season by an extra month, and now the legislature must decide whether to support this proposal.
The proposal is in front of the Legislative Committee on Administrative Rules (LCAR), which is tasked with voting on rule changes like this one. However, it may only object to a rule based on certain criteria, such as whether a rule is "arbitrary." In addition to sanctioning cruelty, this rule certainly qualifies as arbitrary because it is not based on sound reasons for changing public policy. Only 0.15 percent of Vermont citizens are trappers, and so this rule would appease this small minority of residents while failing to represent the wishes of the majority of Vermonters who do not want the otter trapping season extended.
What You Can Do
LCAR will be voting on this rule change this Thursday, 8/17, and COMMITTEE MEMBERS need to hear from you! You can send them an email using AWI's Compassion Index.
Please personalize your letter to the 6 committee members by explaining why you do not support increased otter trapping. Here are some possible talking points:
• Otters are listed in the Fish & Wildlife Department's Wildlife Action Plan as a species of greatest conservation need, and expanding the trapping season puts additional pressure on the state's otter population.

• Body-gripping traps—such as Conibear traps and steel-jaw leghold traps—are inhumane and inherently nonselective, meaning they indiscriminately injure and kill nontarget animals, including endangered and threatened species and even pets.

• Trappers targeting otters sometimes set the devices so the otter caught in the device is submerged under water and struggling violently to get free until he or she finally drowns.

• It is scientifically unsound and ethically indefensible to permit trapping of otters while females are pregnant and giving birth to their young, who are sightless and reliant on their mothers for survival.
I hope you will share our "Dear Humanitarian" eAlert with family, friends, and co-workers in Vermont, and encourage them to contact LCAR too. As always, thank you very much for your help!
Sincerely,
Cathy Liss
President
P.S. Follow us on Facebook and Twitter for updates on the action above and other important animal protection news.