Action
None needed at this time.
Update
The comment period is closed, we will monitor this issue and provide an update when it is available.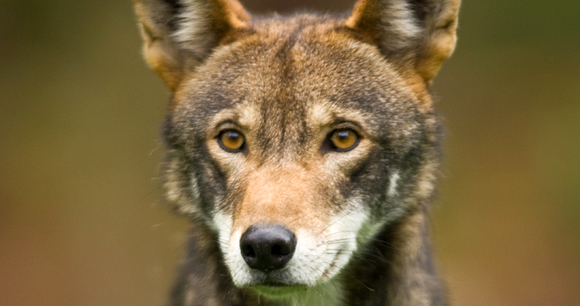 Dear Humanitarian,
The US Fish and Wildlife Service (USFWS) has reopened the comment period on a proposal that would devastate the world's only population of wild red wolves, now reduced to fewer than 30 individuals. The proposal seeks to shrink the red wolf recovery area by 90 percent, to land within the Alligator River National Wildlife Refuge and the adjacent Dare County Bombing Range--land that has the capacity to support fewer than 15 wolves. It would also allow any wolves who left this restricted area and ventured onto private or state lands to be shot without consequence. (You can read more about the proposal--including the options that the USFWS considered but did not choose--in the Draft Environmental Assessment.)
The red wolf recovery program was once a model of success. By 2006, an estimated 130-150 wolves roamed the five-county recovery area. These naturally reclusive animals threatened neither humans nor livestock. Rather, they preyed on animals such as the nutria--which the state has spent millions to eradicate--while keeping the coyote population in check.
Despite this early success, the agency has chosen not only to ignore the recommendations of expert biologists and abandon the red wolf recovery program, but also to sanction the slaughter of these endangered animals.
Sincerely,
Cathy Liss
President
P.S. Follow us on Facebook, Twitter, and Instagram for other important animal protection actions and news.
Photo from Flickr by USFWS - Southeast Region