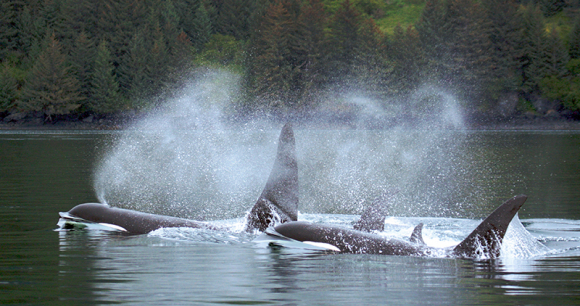 Dear Humanitarian,
On March 17, Representative Adam Schiff (D-CA) reintroduced the Orca Responsibility and Care Advancement (ORCA) Act (H.R. 1584). This landmark legislation would phase out the captivity of orcas in the United States so that their display ends with this generation. Specifically, it would prohibit the breeding, the taking (wild capture), and the import or export of orcas for the purposes of public display, but would allow transfers to seaside sanctuaries. This legislation would also allow for the orderly phasing out of the display of this species, giving orca-holding facilities time to transition to a new business model and a more humane future.
What You Can Do:
Members of the public are increasingly concerned about the welfare of captive orcas. Please let your representative know your concerns for captive orcas and ask him or her to contact Rep. Schiff's office and join him as a cosponsor of HR 1584. Send an email via AWI's Compassion Index or find your representative's contact information here.
Please be sure to share our "Dear Humanitarian" eAlert with family, friends and co-workers, and encourage them to contact their legislators, too.
As always, thank you very much for your help!
Sincerely,
Cathy Liss
President
P.S. Follow us on Facebook and Twitter for updates on the action above and other important animal protection news.