Action
The comment period has been extended, if you have not yet sent comments, please send them now, before the new June 5 deadline.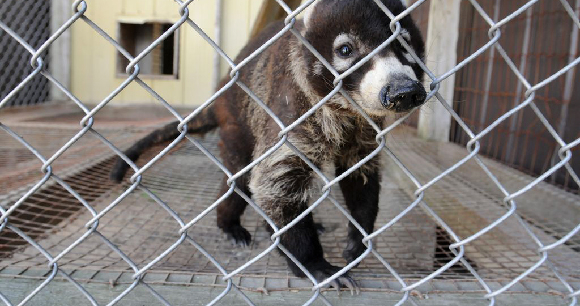 Photo by Jo-Anne McArthur We Animals
Dear Humanitarian,
At long last, the US Department of Agriculture is moving to end its practice of automatically renewing the licenses of dealers and exhibitors regardless of whether they are in compliance with the Animal Welfare Act (AWA). Year after year, licensees with histories of subjecting their animals to appalling mistreatment have had their licenses rubber-stamped, resulting in the continued suffering of untold numbers of animals.
Under proposed changes to its regulations, the USDA would require breeders, exhibitors, and others to acquire new licenses every three years and to demonstrate compliance with the law through pre-license inspections. All applicants would be required to disclose any past violations of federal, state, or local laws pertaining to animal cruelty or neglect. The USDA would also improve certain standards for the care of dogs.
This proposed rule should result in licenses being denied to those who cannot or will not meet the minimum standards of the AWA. However, three years is entirely too long for a license to be valid. If given a three-year time frame to create a record demonstrating compliance or lack thereof, it is likely that the USDA would shift to conducting far fewer compliance inspections. An applicant would also have three opportunities to demonstrate that it meets the minimum requirements under the law. AWI believes two opportunities would be more than sufficient.
Sincerely,
Cathy Liss
President
P.S. Follow us on Facebook, Twitter, and Instagram for other important animal protection actions and news.