Action
None needed at this time.
Update
Fortunately, by the close of the 115th Congress, neither chamber had voted on H.R. 3668, the Sportsmen's Heritage and Recreational Enhancement (SHARE) Act. AWI will be working diligently to thwart any similar attacks on wildlife in the 116th Congress.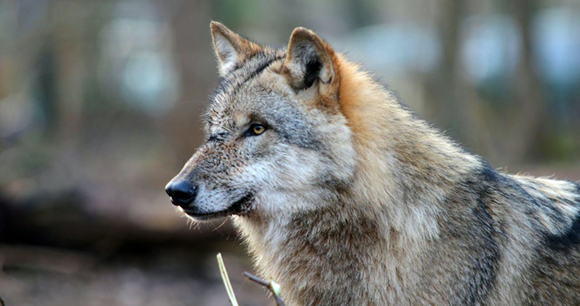 Dear Humanitarian,
The anti-wildlife faction of Congress has packaged its ongoing attacks on wild America into yet another bill: the Sportsmen's Heritage and Recreational Enhancement (SHARE) Act, H.R. 3668, introduced by Representative Jeff Duncan (R-SC).
This disastrous bill contains a broad range of provisions that would undermine key conservation policies. In particular, it would do the following:
Turn over management of wolves in Minnesota, Michigan, and Wisconsin to the state governments, effectively allowing for aggressive hunting and trapping of them in these three states. It would also ensure that the rules removing federal protections in these three states, plus Wyoming, can never be challenged in court.
Include trapping under the definition of hunting, which would open millions of additional acres of public lands to cruel and dangerous trapping.
Prohibit the regulation of toxic lead hunting and fishing gear, which poisons millions of birds and other animals each year.
Prevent a review of the impact that management activities could have on the pristine environment in national wildlife refuges.
Eliminate public input on management decisions regarding hunting, fishing, or the establishment of shooting ranges on National Forest System and Bureau of Land Management lands.
Severely curtail the North American Wetlands Conservation Act (NAWCA) and the Federal Land Transaction Facilitation Act (FLTFA), two important habitat conservation programs.
Open wilderness lands to temporary road construction, motorized vehicles, and other activities that thwart the intent of protecting these pristine landscapes.
Undermine protection of national marine treasures such as the Florida Keys Marine National Sanctuary from the impacts of commercial fishing.