Action
None needed at this time.
Update
Unfortunately, the legislature ran out of time to pass this bill before it adjourned. We will support its reintroduction next year.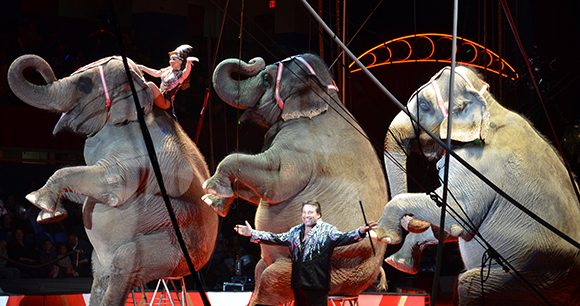 Dear Massachusetts Humanitarian,
The window of opportunity for moving bills through the legislature is closing next month, and so it is imperative that H. 418 receive a vote soon. This bill would prohibit the use of elephants in traveling animal acts in the state.
Circuses and other traveling animal acts cannot meet the complex physical, psychological, and social needs of elephants. Elephants used in traveling shows suffer cruel and physically violent methods of training and control, and often suffer from lameness caused by arthritis and other chronic diseases, in addition to developing neurotic repetitive behaviors. To date, four states and more than 135 municipalities have passed legislation to ban animal acts or to otherwise address the cruel treatment of circus animals, and many other localities are considering similar measures. It is time for Massachusetts to join their ranks.
Sincerely,
Cathy Liss
President
P.S. Follow us on Facebook, Twitter, and Instagram for other important animal protection actions and news.
Photo from Flickr by Tim Evanson