Action
None needed at this time.
Update
The comment period for this has been closed. We will keep an eye on these regulations and provide updates as available.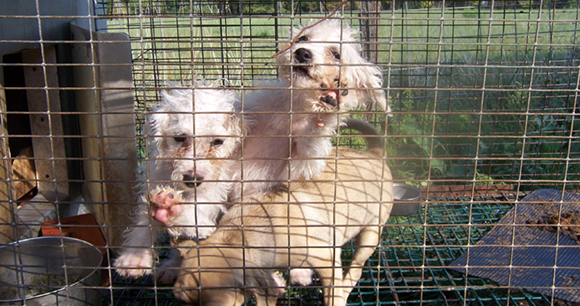 Dear Humanitarian,
Certain puppy mills, roadside zoos, traveling exhibitors, and other licensed entities repeatedly fail to provide their animals with adequate veterinary care, food, clean water, and protection from the elements, according to USDA inspection reports. Yet, despite these blatant violations of the Animal Welfare Act (AWA), the USDA routinely renews their licenses.
More than 20 years ago, the USDA's Office of Inspector General said that the department needed to stop automatically renewing licenses of operations with ongoing compliance issues. We agree that the USDA's current system of renewing licenses under the AWA is untenable. Quite clearly, it enables animal abuse. 
At long last, the USDA has announced that it is accepting public comments on how to improve its troubling relicensing scheme. It is critical for the USDA to hear from individuals like you who want it to stop the continued licensing of chronic violators of the law.
What You Can Do
Please, contact the USDA by the October 23 November 2 deadline and tell the department to stop automatically renewing licenses of businesses that don't comply with minimum care standards required under the Animal Welfare Act.
Be sure to share our Dear Humanitarian alert with family, friends, and co-workers and encourage them to submit comments, too. Thank you for taking action on behalf of animals!
Sincerely,
Cathy Liss
President
P.S. Follow us on Facebook and Twitter for updates on the action above and other important animal protection news.