Action
None needed at this time.
Update
The Fiscal Year 2018 appropriations bill became law on March 23, 2018. Read our statement on the law here.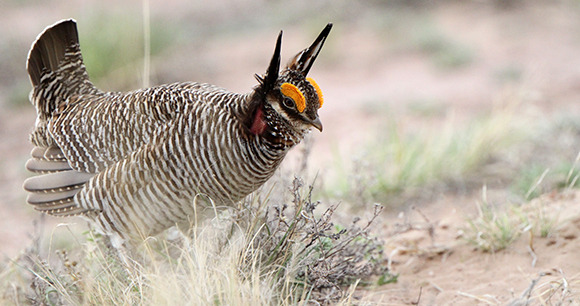 Dear Humanitarian,
The Senate Appropriations Committee released the draft of its funding bill for the Department of the Interior last week, and it contains very alarming language that would harm wildlife and weaken the Endangered Species Act (ESA). This legislation will likely be voted on soon, so please contact your senators and ask them to vote NO unless the problematic provisions are removed.
The attacks on the ESA include, among others, proposals to
decrease funding for activities necessary to determine whether species should be listed as threatened or endangered;
ensure that gray wolves do not receive ESA protections in Wyoming or the Great Lakes region, and prohibit any legal challenge to these delisting decisions;
prohibit the use of funds to protect the lesser prairie-chicken under the ESA; and
prohibit the US Fish and Wildlife Service from conducting a new status review for sage-grouse for at least another year.