Action
None needed at this time.
Update
Unfortunately, three of five bad amendments were approved by voice vote on Thursday September 7. A fourth—Representative Don Young's amendment reopening barbaric hunting practices on national wildlife refuges in Alaska—was approved by a vote of 215-196. (You can see how your representative voted by clicking here.) No amendments strengthening the Endangered Species Act were voted upon.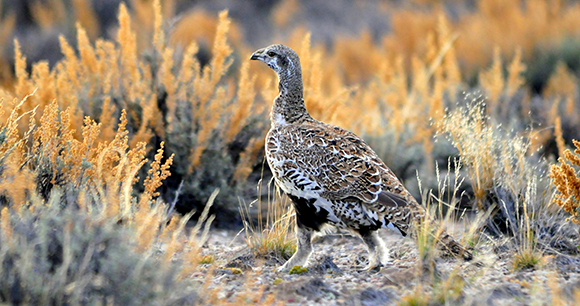 Dear Humanitarian,
The US House of Representatives is working on a massive spending package (a so-called "minibus") to continue funding government agencies. Of the many amendments proposed to the Interior section (Division A), a number include policies that would have a major impact on wildlife.
Many of them attack the Endangered Species Act (ESA), including proposals to
Delist any plant or animal that has not undergone a status review at least once every five years;
Direct $4 million toward delisting efforts and away from protection efforts;
Undo a rule that prohibited particularly cruel and unsporting methods of killing grizzly bears, wolves, and other predators on national wildlife refuges in Alaska; and
Delist the threatened Preble's meadow jumping mouse.
On a positive note, Rep. Vern Buchanan's (R-FL) amendment to restore over $3 million to the US Fish and Wildlife Service for the purpose of listing imperiled species under the ESA will come up for a vote on the House floor.