Update
Thank you to everyone who voted in the 2018 midterm election!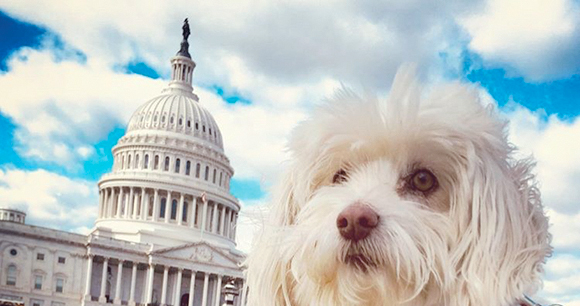 Dear Humanitarian,
The midterm elections are just around the corner, and your vote can be incredibly important for animals! Your legislators at the federal, state, and local levels make crucial policy decisions about everything from improving welfare standards for farm animals to protecting endangered species to prohibiting the use of exotic animals in circuses. They have the power to dramatically move the needle on how animals are treated. That's why it's vital to register to vote now—if you are not already registered—before your state's deadline, so that you can vote in the midterms this November.
Look at this chart to see when voter registration ends in your state, and then click here, or use the form below to register. It only takes two minutes!
Sincerely,
Cathy Liss
President
P.S. Follow us on Facebook, Twitter, and Instagram for other important animal protection actions and news.
Photo by Meredith Blanchard