Action
None needed at this time.
Update
The comment period has closed. AWI will continue to provide updates on the guidelines process and any additional opportunities for public comment.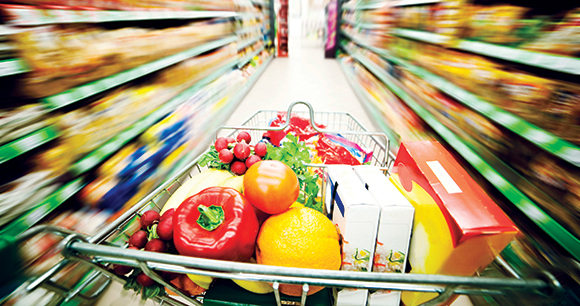 Dear Humanitarian,
Every five years, the US Department of Agriculture (USDA) and the US Department of Health and Human Services (HHS) update the Dietary Guidelines for Americans. The guidelines are used by school lunch programs, the military, and American citizens to help choose healthier foods.
The USDA and HHS are in the process of developing the 2020-2025 edition of the Dietary Guidelines for Americans and are seeking public comments on the proposed topics and scientific questions that will be considered during the guidelines' development. The departments have included "vegetarian/vegan" among the dietary approaches under consideration.
Science has shown that reducing the amount of animal products in the diet by transitioning to more plant-based foods has a multitude of health benefits, including a reduced risk of obesity, diabetes, cardiovascular disease, and some cancers. Furthermore, heavy consumption of animal products is a driving force behind the proliferation of factory farms in this country--where animals are confined in such tight quarters that they can scarcely move, let alone behave normally. For both human health and animal welfare reasons, it is imperative that the USDA and HHS place a greater emphasis on plant-based eating as part of a healthy, balanced diet in the guidelines.
What You Can Do
Please let the USDA and HHS know that diets higher in plant-based foods and lower in animal products are better for human health, animals, and the planet. Please submit your comment by the March 30 deadline. (Note: Your name and comments will be publicly viewable on Regulations.gov.) You may also submit your comments directly at https://www.regulations.gov/comment?D=FNS-2018-0005-0001.
Share our "Dear Humanitarian" eAlert with family, friends, and co-workers, and encourage them to write, too. Thank you for all you do for animals!
Sincerely,
Cathy Liss
President
P.S. Follow us on Facebook, Twitter, and Instagram for other important animal protection actions and news.