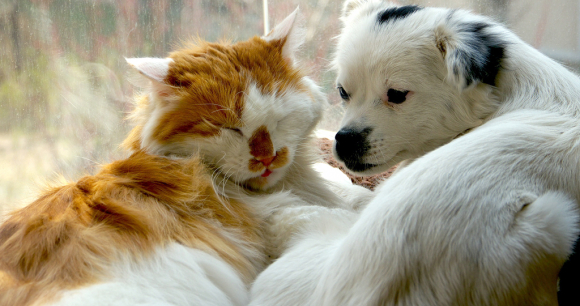 Dear Humanitarian,
Despite a shrinking market and increased public scrutiny, a small number of individuals continue to profit by selling random source dogs and cats for use in experimentation. That is why Congress needs to pass H.R. 1141, Pet Safety and Protection Act. Reintroduced by Representatives Mike Doyle (D-PA) and Chris Smith (R-NJ), this bill would put an end to what has long been an abuse-ridden system under which "Class B" (random source) dealers supply non-purpose-bred dogs and cats for use in research. Historically, these dealers and their middleman cohorts, called "bunchers," were known to acquire the dogs and cats they sell from a variety of sources. They routinely violated the Animal Welfare Act, obtained animals through fraud, deception, and outright theft, and falsified their records. Inspection reports documented that animals were kept in horrendous conditions. The US Department of Agriculture, which licenses and regulates random source dealers, acknowledged that it couldn't guarantee that people's companion animals were not being illegally acquired by these dealers and sold for use in experiments. As long as dealers can claim the animals they purchase and re-sell were acquired legally, it is hard to prove otherwise, and there is a financial incentive to exploit a loophole in the Animal Welfare Act unless this bill is adopted by Congress.
What You Can Do:
Ask your representative to cosponsor H.R. 1141 to protect beloved companion animals and ensure integrity in the provision of dogs and cats for research purposes. Send an email via AWI's Compassion Index or find your representative's contact information here.
Please be sure to share our "Dear Humanitarian" eAlert with family, friends and co-workers, and encourage them to contact their legislators, too.
As always, thank you very much for your help!
Sincerely,
Cathy Liss
President
P.S. Follow us on Facebook and Twitter for updates on the action above and other important animal protection news.