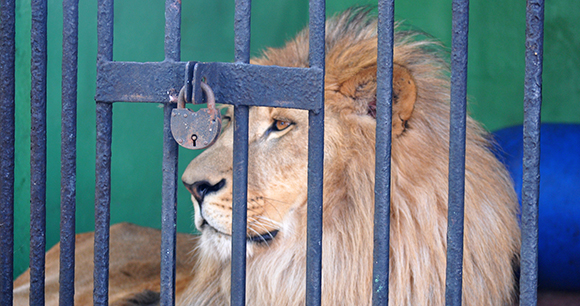 Photo from Flickr by Andrey
Dear Humanitarian,
Thousands of big cats are estimated to be in captivity around the United States. However, exact numbers are a mystery—nobody knows exactly how many lions, tigers, leopards, cheetahs, jaguars, and cougars are being kept in private hands, or where they are, because in most cases there is little or no monitoring of such ownership.
This is an animal welfare crisis and an enormous burden on law enforcement and sanctuaries. Big cats are wild animals who suffer when people attempt to keep them as backyard pets. By the time they are fully grown, they are too difficult for private owners to manage safely and humanely. Consequently, the animals end up spending their entire lives neglected in barren cages. It is also a serious risk to public safety when private owners lose control of these dangerous and unpredictable animals.
Fortunately, there is legislation that would help remedy this. The Big Cat Public Safety Act (H.R. 1380) would prohibit the possession of big cats by private owners. It would also restrict direct physical contact between the public and big cats, to put an end to "cub petting" operations and the vicious breeding cycles on which they depend.
Share our eAlert with family, friends, and co-workers, and encourage them contact their representative, too. Thank you for all you do for animals!
Sincerely,
Cathy Liss
President
P.S. Follow us on Facebook, Twitter, and Instagram for other important animal protection actions and news.