Action
Senator Portman declined to sponsor the Big Cat Public Safety Act. Please click here to take action on the bill.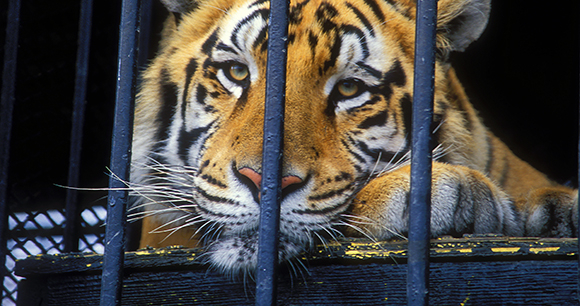 Dear Ohio Humanitarian,
An estimated 10,000 to 20,000 big cats are currently owned as pets or maintained in ill-equipped roadside zoos around the United States. Because many jurisdictions don't even require registration of exotic animals, exact numbers are a mystery—nobody knows exactly how many dangerous big cats are being kept in private hands, or where they are. This is a crisis for both animal welfare and public safety, and an enormous burden on law enforcement and sanctuaries.

Fortunately, there is legislation that would help remedy this problem. The Big Cat Public Safety Act would prohibit the breeding and possession of lions, tigers, leopards, cheetahs, jaguars, cougars, or any hybrid of these species in the exotic pet trade and at roadside zoos. It also restricts direct contact between the public and big cats, for the safety of both.
What You Can Do
The Big Cat Public Safety Act has been introduced in the House of Representatives, but needs a champion in the Senate as well. We believe Senator Rob Portman would make an excellent sponsor because of his strong record of support on animal issues, but he needs to hear that constituents like you consider this a priority. Please email Senator Portman and ask him to sponsor the Big Cat Public Safety Act.
Thank you for taking action on behalf of big cats!  Please share this eAlert with your family, friends, and co-workers who live in Ohio.
Sincerely,
Cathy Liss
President
P.S. Follow us on Facebook and Twitter for updates on the action above and other important animal protection news.