Action
None needed at this time.
Update
This bill passed both the House and Senate and is awaiting action by the governor.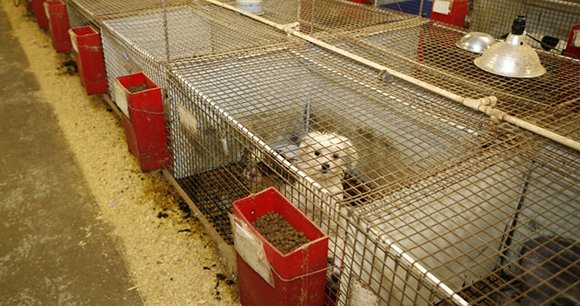 Dear Humanitarian,
HB 506, a bill purporting to improve the Commercial Dog Breeders Act and to strengthen regulations for large-scale dog breeders, better known as puppy mills, passed the Ohio House of Representatives and is now headed for the Senate. While the House made some changes to the original bill, they did not go far enough. HB 506 still will not make life better for the dogs who suffer in these abysmal facilities where they are treated as nothing more than production units to pump out as many puppies as they can before being discarded when their breeding days are over. It will simply give the appearance of progress while shutting down efforts to effect real improvements.
What You Can Do
Please contact your state senator and ask him/her to vote against HB 506. You can use AWI's Compassion Index to send your letter.
Share our "Dear Humanitarian" eAlert with family, friends, and co-workers, and encourage them to write, too. Thank you for all you do for animals!
Sincerely,/p>
Cathy Liss
President
P.S. Follow us on Facebook, Twitter, and Instagram for other important animal protection actions and news.
Photo by Clay Myers/Best Friends