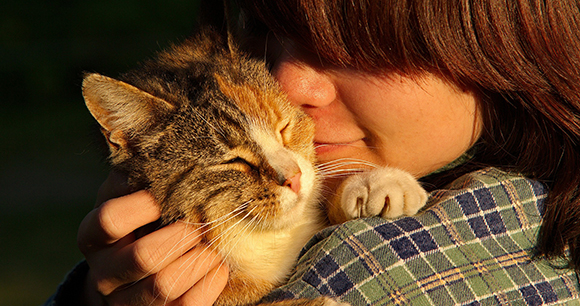 Photo by Jens Enemark
Dear Ohio Humanitarian,
Ohio Representative Sara Carruthers (R-51st) has reintroduced legislation (HB 33) to expand "cross reporting" of human and animal abuse, that is, the practice of humane law enforcement agents, social service workers, and others being alert to signs of such abuse and sharing the information with one another.
HB 33 requires veterinarians, social service professionals, and counselors to report animal abuse to law enforcement or animal control officers, and requires that such officers report animal abuse to social service professionals if a child or older adult also resides with the alleged abuser. Further, the bill adds animal control officers to the list of mandated reporters of child abuse. AWI has long encouraged social service and humane law enforcement agencies to collaborate more and to cross-report to better protect both human and animal victims of violence. A similar bill passed the House in the last session but the Senate did not act on it.
What You Can Do
Action on HB 33 is expected before the legislative session closes at the end of June. Please ask your state representative to support HB 33. If you live in the legislative district of a member of the House Criminal Justice Committee, you may have received this alert already. If you contacted your representative at that time, please do so again to renew your request for support.
Be sure to share our Dear Humanitarian eAlert with family, friends, and co-workers, and encourage them to contact their representative, too. As always, thank you very much for your help!
Sincerely,
Cathy Liss
President
P.S. Follow us on Facebook, Twitter, and Instagram for other important animal protection actions and news.