Action
None needed at this time.
Update
On October 19, Governor Cuomo signed the Elephant Protection Act into law, banning the use of elephants in traveling shows in the state. In a statement, the governor proclaimed, "The Elephant Protection Act furthers this administration's efforts to fight animal cruelty, and create a stronger, more humane New York."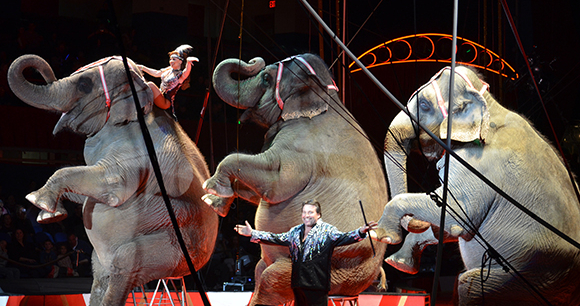 Dear New York Humanitarian,
New York is so close to making history by banning the use of elephants in circus performances and other traveling shows! Following New York City's groundbreaking passage of a law to prohibit the use of circus animals within the city, it's time for the State of New York to also take a stand against mistreatment of elephants by traveling circuses. And we need your help to make this happen!
The Elephant Protection Act passed the state legislature in June and now awaits Governor Cuomo's signature.
What You Can Do
Please call the governor's office today at 1-518-474-8390 and simply say "Hi, my name is ___ and I live in ____. I'm calling to urge Governor Cuomo to sign the Elephant Protection Act, a bill to ban the use of elephants in traveling shows in the state. Protecting circus elephants from deprivation and mistreatment is very important to me. Thank you."
This call will only take a couple of minutes and will make a huge difference. Then, please send a follow-up email to the governor.
Be sure to share our "Dear Humanitarian" eAlert with family, friends, and co-workers in New York, and encourage them to contact Governor Cuomo, too. As always, thank you very much for your help!
Sincerely,
Cathy Liss
President
P.S. Follow us on Facebook and Twitter for updates on the action above and other important animal protection news.