Action
None needed at this time.
Update
Fortunately these bills failed to pass in the 2017-18 session.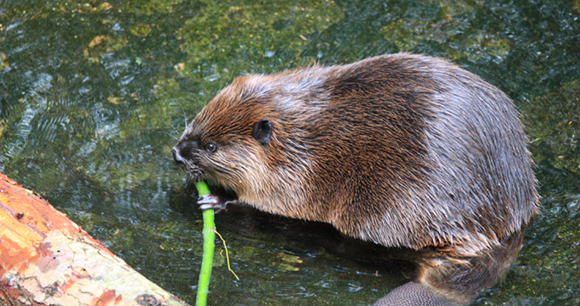 Dear Humanitarian,
This legislative session in Massachusetts has seen a wide range of trapping bills introduced that would harm wildlife and pose safety risks for the many residents and visitors who wants to enjoy the state's wildlife and other natural resources. These bills are currently in the Joint Committee on Environment, Natural Resources and Agriculture, so we need to ask committee members to vote NO on all of them. Here's the rundown of the bills they're considering:
H. 421 - An Act relative to beavers: It would repeal the Wildlife Protection Act's ban on the recreational use of cruel body gripping traps for wildlife, a measure passed by the citizens of Massachusetts in 1996. Although the title is specific to beavers, the proposed bill is not and would subject all wildlife to barbaric trapping devices.
H. 442 - An Act conserving our natural resources: It would allow government agencies to use Conibear traps, snares, and other traps, and also allow the Division of Fisheries and Wildlife to use these traps during the recreational trapping season.
H. 470 - An Act authorizing permitting by the Massachusetts Department of Fish and Game: It would weaken the restrictions on the use of Conibear traps by expressly allowing for "quick kill traps." This is not only cruel but also misleading – animals caught in the jaws of a Conibear trap often do not die immediately, but rather suffer drawn-out, excruciating pain before finally succumbing.
H. 456 - An Act concerning the trapping of furbearing mammals: It would allow people with trapping licenses to possess equipment recommended in the so-called Best Management Practices (BMPs) published by the Association of Fish and Wildlife Agencies. This contradicts current MA law, which bans inhumane traps such as snares and steel-jaw leghold traps that are tolerated under the BMPs.
H. 3563 – An Act relative to the control of furbearing mammals: It weakens trapping restrictions by allowing the state to issue emergency trapping permits for situations involving threats to public health and safety. Current law already covers such situations, so H. 3563 does nothing to better protect people or pets.