Action
None needed at this time.
Update
Unfortunately this bill failed to pass in the 2017-18 session. We will support its reintroduction in 2019.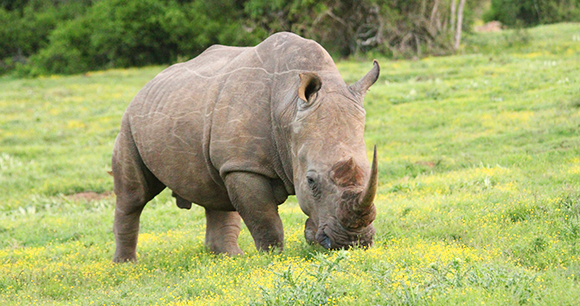 Dear Humanitarian,
The Massachusetts legislature is considering a bill (S. 450) to restrict the sale of ivory and rhino horn in the state. It was just voted out of the Joint Committee on Environment, Natural Resources and Agriculture, and we need to build support for it as it heads to its next committee.
Federal import data show that Massachusetts has a significant and problematic trade in ivory and rhino horn. From 2010 to 2016, a total of 637 individual products, valued at $6.8 million, were recorded at Massachusetts entry points. As long as trade in these items remains legal within the state, poached ivory and rhino horn can be laundered more easily, masquerading as legal versions of those items. Outlawing the sale of ivory and rhino horn in Massachusetts would be a meaningful step toward saving elephants and rhinos.
What You Can Do
Please call your state senator's office to stress the importance of this legislation and encourage their support. You can find the phone number here.
Here is a sample script you can follow:
"I am a constituent, and I support S. 450 because ending the trade of ivory and rhinoceros horn in Massachusetts is an important step toward ending the illegal trafficking of these wildlife products. Poachers are decimating elephant and rhino populations to meet the demand, and the profits are funding global terrorist networks. I hope you will support this bill."
Share our "Dear Humanitarian" eAlert with family, friends, and co-workers in Massachusetts, and encourage them to call their state senator, too. Thank you for all you do for animals!
Sincerely,
Cathy Liss
President
P.S. Follow us on Facebook, Twitter, and Instagram for other important animal protection actions and news.