Action
None needed at this time.
Update
The comment period has closed, and the rule will still likely be withdrawn despite the thousands of comments generated in support of implementation. AWI will continue to monitor this issue, and we will alert our supporters if further action is needed.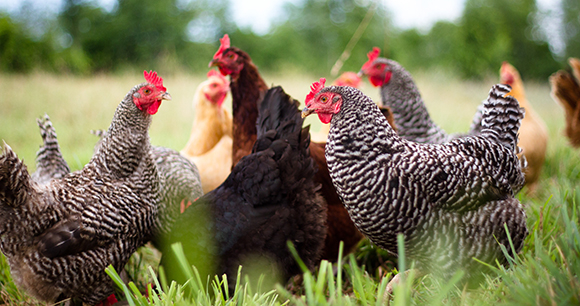 Dear Humanitarian,
In early January 2017, the USDA published an Organic Livestock and Poultry Practices (OLPP) rule designed to improve the standard of living for millions of organically raised animals across the country. This rule enjoys widespread support and represents the culmination of a decades-long process involving multiple stakeholders. Now, however, the USDA has announced it intends to withdraw this rule, claiming it lacks authority to regulate animal welfare.

In reality, the department has a history of regulating animal welfare under the National Organic Program (NOP), including setting standards for animal care and living conditions. Contrary to the USDA's new position, the OLPP rule does not expand the government's authority—it merely clarifies existing NOP standards. This clarification would ensure that all producers provide a consistent level of animal welfare for organically raised livestock and poultry. 

The USDA's decision reverses course without a reasonable justification and without following proper legal procedure. It also defies the will of consumers and nearly all organic farmers.
What You Can Do
Please join AWI in urging the USDA to not withdraw the Organic Livestock and Poultry Practices rule. You can use AWI's Compassion Index to submit your comments by the January 17 deadline. (Note: Your name and comments will be publicly viewable on Regulations.gov.) You may also submit your comments directly at https://www.regulations.gov/document?D=AMS-NOP-15-0012-6686.
Be sure to share our "Dear Humanitarian" eAlert with family, friends, and co-workers, and encourage them to comment, too. The comment period on this petition closes soon, so don't delay: Take action today!
Sincerely,
Dena Jones
Director, Farm Animal Program
P.S. Follow us on Facebook and Twitter for updates on the action above and other important animal protection news.