Action
None needed at this time.
Update
Brett Kavanaugh was confirmed to the Supreme Court on October 6, 2018.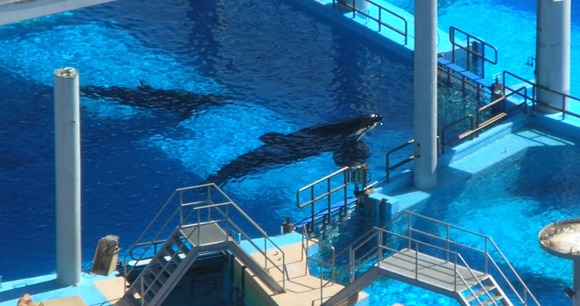 Dear Humanitarian,
Supreme Court nominee Brett Kavanaugh represents a clear and pressing threat to animal welfare and wildlife conservation. If he is confirmed, we could easily see the court side with industry and other entities that exploit animals and resources in crucial cases that will set enduring precedents.
Kavanaugh is no friend to threatened and endangered species. Analyses of his entire record as a judge on the U.S. Court of Appeals for the District of Columbia Circuit found that he has voted against species protection 94 percent of the time and against environmental protection 89 percent of the time. These striking numbers paint a clear picture of someone who rarely puts conservation first. For a judge who claims to defer to Congress and the law, he's been highly cavalier about shrugging off Endangered Species Act mandates when they did not suit the preferences of industry.
Kavanaugh has also demonstrated his sympathy for another company that exploits animals: SeaWorld. After trainer Dawn Brancheau was killed and dismembered by a traumatized captive orca named Tilikum, the Occupational Safety and Health Administration (OSHA) fined SeaWorld $70,000 for its role in Brancheau's death. When SeaWorld appealed the fine, Kavanaugh voted against upholding it. He blamed the victim, claiming that it was her fault for taking a job she knew was dangerous. It is troubling that Kavanaugh refused to hold accountable those who create dangerous situations for humans and animals by keeping wildlife in captivity for entertainment and profit.
What You Can Do
Please call your senators and ask them to vote NO on Brett Kavanaugh's confirmation to the Supreme Court. You can reach them by calling the Capitol switchboard at (202) 224-3121.
Then send a follow-up email using AWI's Compassion Index.
Be sure to share our Dear Humanitarian eAlert with family, friends, and co-workers and encourage them to urge their senators to vote no on Kavanaugh, too! As always, thank you for taking action on behalf of animals.
Sincerely,
Cathy Liss
President
P.S. Follow us on Facebook, Twitter, and Instagram for other important animal protection actions and news.
Photo of Tilikum, by Naomi Rose