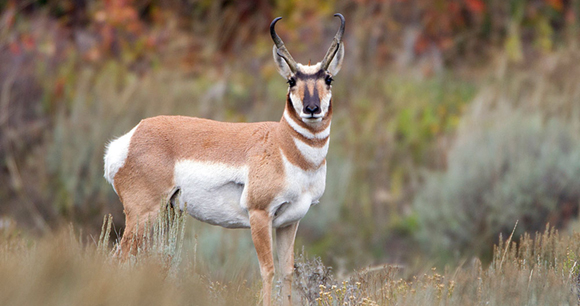 Wildlife Corridors and Saving America's Biodiversity: A Conversation with Dr. E.O. Wilson
Tuesday, October 24, 2017, 1:00-3:30PM
US Capitol Visitor Center: Congressional Auditorium and Atrium
Dear Humanitarian in the DC metro area,
As an activist living in the DC/Maryland/Virginia area, you have the opportunity to hear one of the preeminent conservationists of our time!
In recognition of the planet's first Half-Earth Day, you are invited to join AWI and other organizations on October 24 for a briefing and cupcake reception focused around strategies to save America's biodiversity. The event will be hosted by Representatives Don Beyer (D-VA), Anna Eshoo (D-CA), Raul Grijalva (D-AZ), Debbie Dingell (D-MI), and Alan Lowenthal (D-CA). See below for further details on location and schedule.
Join world-renowned Harvard biologist Dr. Edward O. Wilson, former Director of the US National Park Service Robert Stanton, and other leading biologists and thought leaders in a solutions-oriented discussion of how we can protect America's wildlife. From monarchs to mule deer, from Florida panther to pronghorn, find out about wildlife corridors and policies that can safeguard these species from the threats of climate change and habitat loss.
1:00PM – A Conversation with Dr. E.O. Wilson, Representative Don Beyer (D-VA),Senator Martin Heinrich (D-NM) (invited), Senator Christopher Coons (D-DE) (invited), Senator Tom Udall (D-NM) (invited)
1:30-3:00PM – Presentations and discussion: Challenges to US wildlife, wildlife corridors, and other solutions to the biodiversity crisis
3:00PM – Cupcake reception and meet and greet with the panelists. Bring your copy of Half-Earth: Our Planet's Fight for Life for Dr. E.O. Wilson to sign!
This event is free and open to the public.
Presenters: Dr. Bruce Stein, National Wildlife Federation, Dr. Stuart L. Pimm, Nicholas School, Duke University, Dr. Healy Hamilton, NatureServe, Dr. Jon Beckmann, Wildlife Conservation Society, Dr. Gary Tabor, Center for Large Landscape Conservation, Dr. Ron Sutherland, Wildlands Network
RSVPs appreciated but not required. RSVP to info@wildlandsnetwork.org. For more information, contact Susan Holmes at 202-329-1553.
Please share this invitation with friends and family in the area!
Sincerely,
Cathy Liss
President
P.S. Follow us on Facebook and Twitter for updates on the action above and other important animal protection news.