Action
None needed at this time.
Update
The Senate Appropriations voted in favor of the amendment to withhold inspection of horse slaughter plants—a move that would prevent these plants from operating in the United States. However, because the House voted against this amendment, the matter remains unresolved. AWI will fight to ensure that the final spending bill approved by both chambers will not allow horse slaughter to resume in the fiscal year starting in October.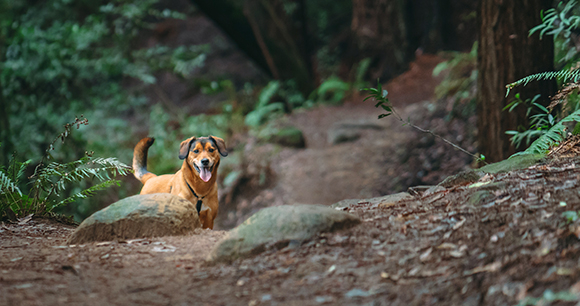 Dear Humanitarian,
Every year the US Department of Agriculture's Wildlife Services program spends millions of taxpayer dollars on lethal predator control. A portion of the program's substantial expenditures is dedicated to poisoning wildlife with two extremely dangerous and indiscriminate poisons: sodium fluoroacetate (Compound 1080) and sodium cyanide (M-44 devices).
Besides being cruel, ineffective, costly, and outdated, these poisons are indiscriminate, killing not only target wildlife but also protected species and even beloved companion animals. Just this spring, an Idaho boy watched his dog die when they were both exposed to cyanide after they inadvertently tripped a capsule planted by Wildlife Services only a few hundred yards from their home. Now, Wildlife Services is trying to pull the wool over the eyes of Idaho residents by justifying their use of indefensible devices.
Wildlife Services just announced that they will be holding three public sessions on the use of M-44s. We need to make it clear that the public will not be duped by their empty rationalizations for their use of poison bombs. Please attend a session, if you can, and join other wildlife advocates in creating a strong showing in opposition to the agency's reprehensible tactics. Here are the details:
7-9 p.m. at the following locations:
Tuesday, July 25, Lewiston Community Center, 1424 Main St., Lewiston;
Wednesday, July 26, Holiday Inn Boise, 2970 West Elder St., Boise; and
Thursday, July 27, Idaho State University-Pond Student Union, 1065 Cesar Chavez, Pocatello
For extra impact, bring a poster with you! Some suggested slogans are:
Stop Poisoning Wildlife and Pets!
Stop Killing Pets with My Tax Dollars! 
Keep Your Poison off Our Lands!
If you aren't able to attend, please pass this eAlert on to friends or family in Idaho who may be able to go. It's so important that we show Wildlife Services that they can never convince the public that their indiscriminate killing is acceptable.
Thank you for taking action on behalf of wildlife!
Sincerely,
Cathy Liss
President
P.S. Follow us on Facebook and Twitter for updates on the action above and other important animal protection news.