Action
None needed at this time.
Update
We are thankful to Reps. Steve Cohen (D-TN) and Walter Jones (R-NC) for introducing H.R. 4040, the Horse Transportation Safety Act. Unfortunately, the 115th Congress failed to act on this bill so AWI will be working to ensure that the Horse Transportation Safety Act is reintroduced in the 116th Congress.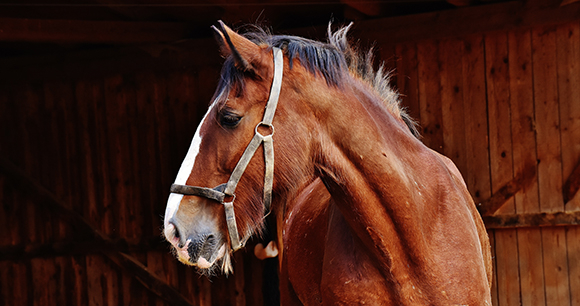 Dear Humanitarian,
The bipartisan Horse Transportation Safety Act (H.R. 4040)—led by Reps. Steve Cohen (D-TN) and Walter Jones (R-NC)—would prohibit the interstate transportation of horses in a motor vehicle containing two or more levels stacked on top of one another.
This measure would ensure that horses are not crammed in double-deck trailers—an inhumane practice that poses a safety risk not only to the horses inside, but also to others on the road. Hauling horses in double-deck trailers is cruel to the horse because such vehicles fail to provide enough space for horses to stand in a natural position with head raised. No horse should have to endure a long journey unable to stand upright and in a cramped position that can cause permanent injury. These trailers are also unsafe on the road—they have been involved in several horrific traffic accidents, resulting in severe injuries and the brutal deaths of many horses.
The US Department of Agriculture itself recognizes the inhumane nature of transporting horses using double-deck trailers, noting that these vehicles "do not provide adequate headroom for equines" and that trailers with "two or more permanent levels" simply cannot "accommodate adult equines, especially tall equines."
Sincerely,
Joanna Grossman, PhD
Equine Program Manager
P.S. Follow us on Facebook, Twitter, and Instagram for other important animal protection actions and news.